After changing website design, Vultr is giving a free trial program of 50GB Block Storage. This deal is good for all user who has an account at Vultr.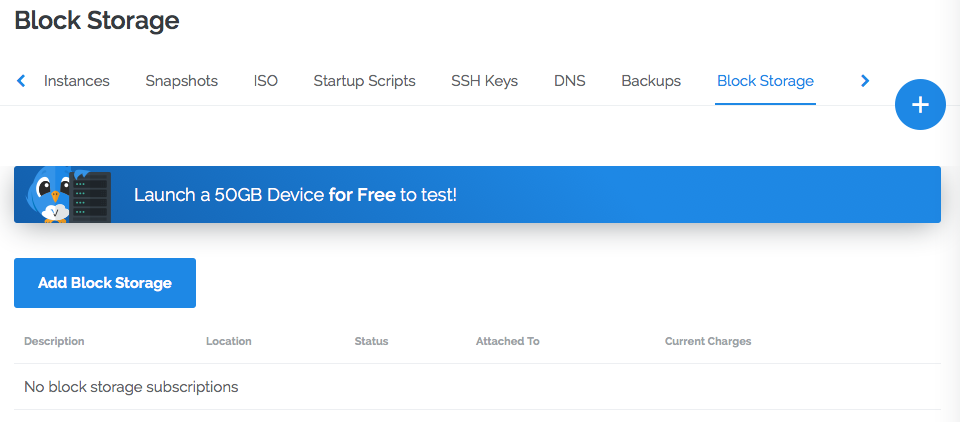 Vultr gives their customers a chance to test the additional Block Storage as a secondary drive to instances in NY/NJ.
If you haven't had an account at Vultr yet, go to Vultr homepage and sign up now to get the promotion, the company is having a free $50 credit toward a new registered account.
How to receive Free 50GB Block Storage
– Go to Vultr homepage, log into your account.
– Go to Block Storage section, press Add Block Storage button
– Keep the Storage size at 50GB, fill the Label box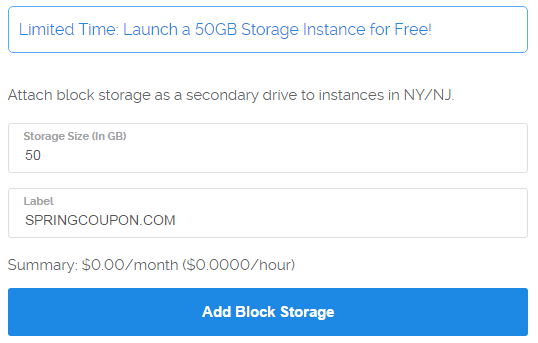 Waiting until the process of creating Block Storage is completed, you can add extra storage to any VPS located in New York, NJ.
Click here to see more information.
Be quick and take advantage of this chance, the offer will expire soon!
Update: The promotion has ended.