At my place, it's nice weather and to start a nice day, I introduce to you such a good deal for .CO and .BIZ domain extensions.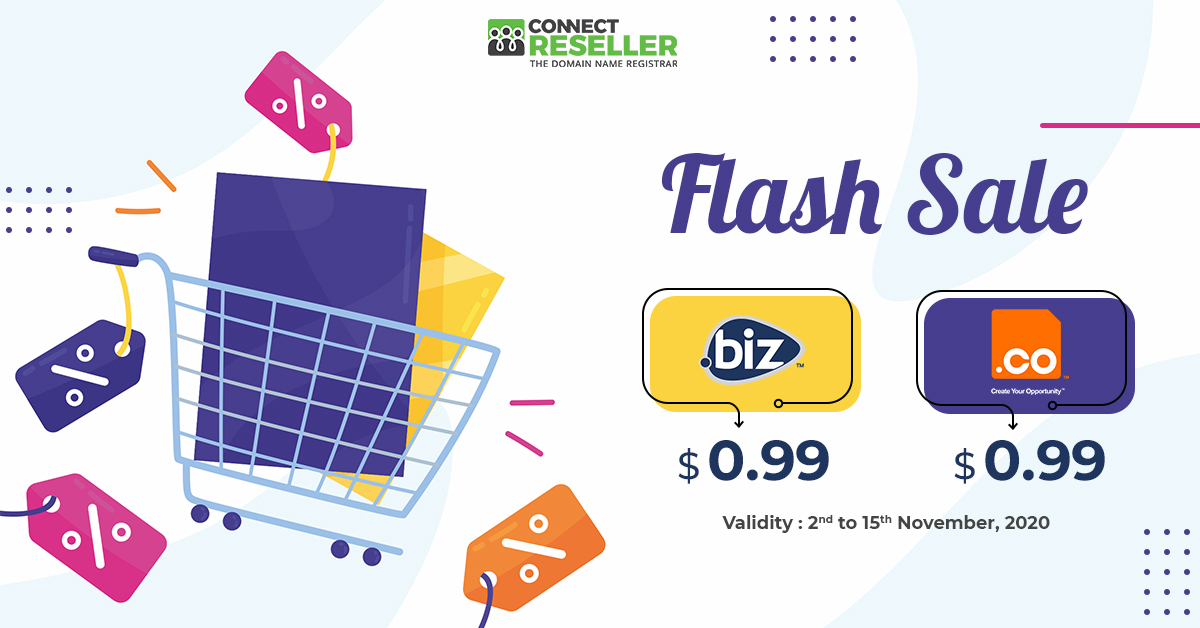 A .CO or .BIZ is staying just 99 cents/year at ConnectReseller, the best rate ever. No need to use any coupon code, and there will be no limit on the number of domain you can purchase. That's great.
Both .CO and .BIZ are good extensions for developing your bussiness even when the favorite .COM is available or not. So take advantage of this chance or you will regret.
Click here to go to ConnectResseller.
The offer will ends November 15th, 2020.
99 cents promotion today in my point of view is such a good start you Black Friday 2020! Hope you guys all enjoy!