Vultr is one of the best high-performance SSD Cloud providers in the world. It provides VPS hosting plans start from only $2.5/month with 512MB RAM, 20GB SSD and 500MB Bandwith. Besides, to help customers try its amazing services, Vultr always gives some attractive gift codes or promotions.

Vultr's free credit promotions have just come back. Please check below for more detail – up to $103 FREE CREDIT.
Vultr Coupon – Vultr Gift Codes October 2020 – Up to $103 Free Credit
1. Get $100 Free Credit to try Vultr
I've just found that the $100 Free Credit promotion is still ACTIVE. So if you're new, let register at Vultr and get $100 for FREE to try all of its services.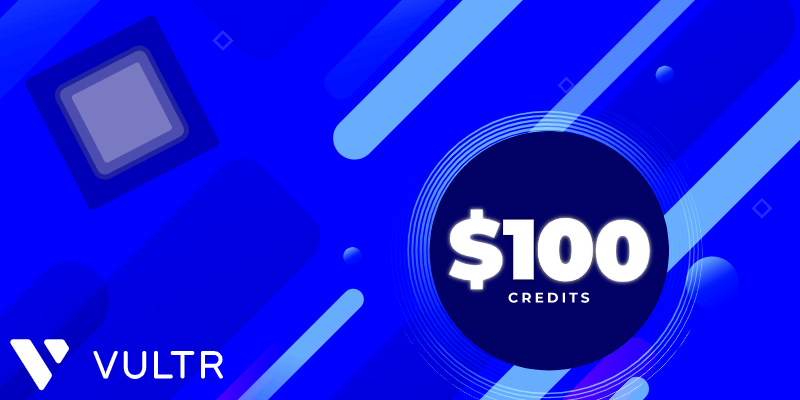 To get the free amount, you need to register using this promo link, enter your Email, password. Then, let link Vultr account with Credit card or Paypal account to get $100 for free.
2. Get $50 Free Credit using for all Servies
One of the most attractive promotion of Vultr has come back – give you $50 for FREE to try any service here. All you need to do are click on this promo link, fill in with your email & password, connect your card or PayPal account.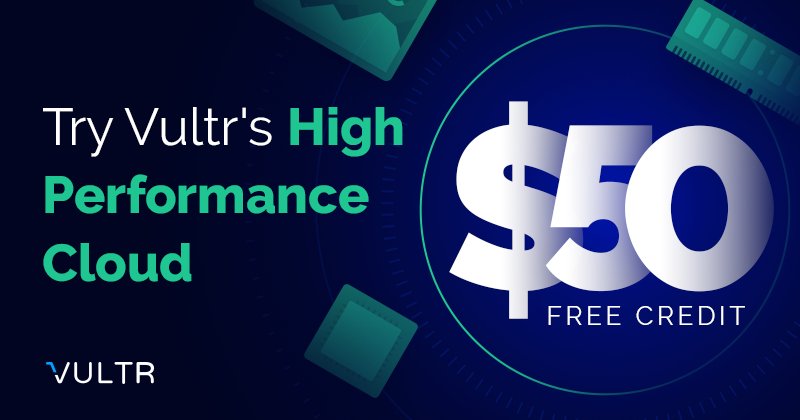 The $50 free credit can be used within 30 days.
Along with $3 Vultr's Twitter Promotion below, you can get total $53 free credit.
To encourage customers to try Bare Metal, Vultr is now offering a 60% discount.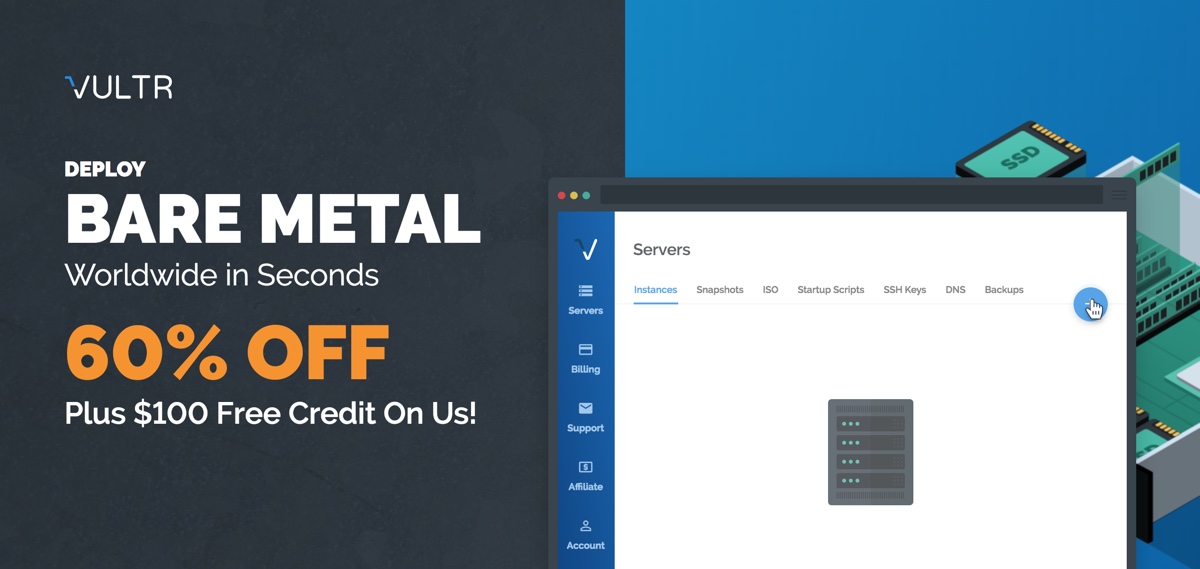 Bare Metal is the innovation of Vultr Dedicated Server service, powered by Vultr's cloud orchestration with an array of cloud features typically only available for standard compute, such as hourly billing, fast api-driven deployment, and availability in multiple geographic regions.
At the deploy time, the service costs $300/month, but now, with the 60% off recurring discount program, you will have to pay only $120/month ($0.179/h).
>> Click here to visit Vultr and grab the offer.
4. Get $5 Free Credit
In case the $50 free credit promo above would end, you still can get $5 to test service at Vultr for the very first time here. If you need and want to try Vultr service right now, click link below to sign up and get your $5 free amount.
***Promo amount can be used within 60 days.
Go to Vultr's Twitter Promotion Page, click to verify your Twitter, follow @Vultr, tweet about Vultr and get $3 more free credit.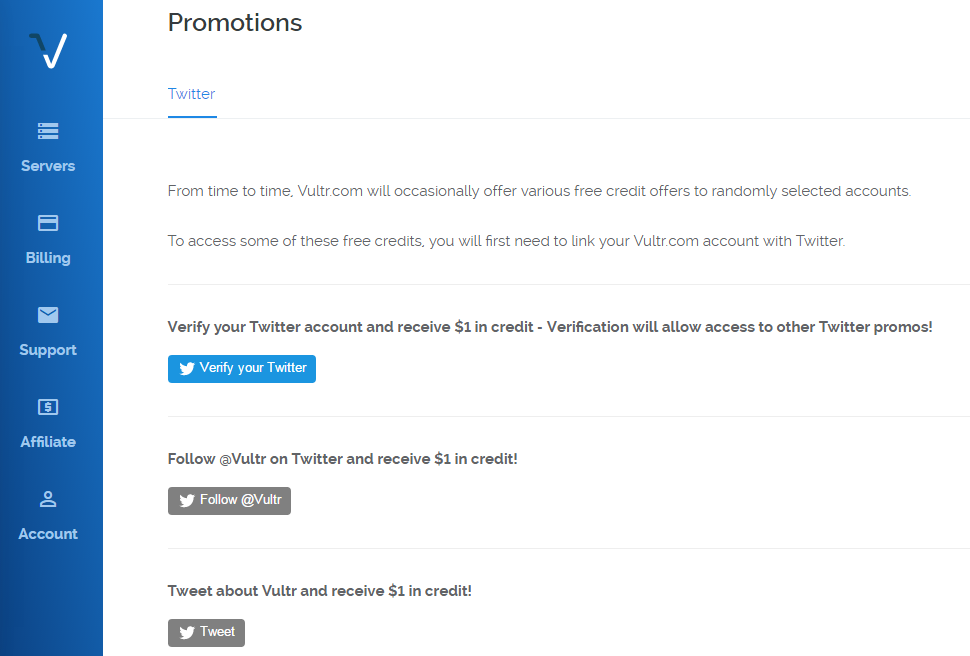 >> Click to see simple steps to get the promo.
Vultr VPS service made me satisfied for over 12 months, an amazing performance with 3,3 GHz Intel CPUs and solid-state drive (SSD). For me, VPS service price here is such a cheap price for the 100% SSD Hardware with 15 Optimized locations worldwide package.
If I were you, I won't hesitate to join and experience one of the world best cloud services.
Hope you all successfully!