Vultr is giving new customers up to $50 free credit for 60 days to try Vultr Server. Plus $3 Twitter promotion, in total, you will get $53 after registering a new account at this time.

60-day free trial is valid for anyone new to Vultr and has full access to Vultr to launch instances around the globe.
How to get $53 Free Vultr Credit
1. Visit Promo Page, register a new account. There's no need to add any gift code, Vultr automatically adds $50 to your account.
To activate and use this amount of money, you need to add Credit card information. Vultr will charge you $2.5 to verify your account but it'll be refunded within a short amount of time.

***Existing customers are not eligible.
2. Go to Vultr's Twitter Promotion Page, click to follow @Vultr, tweet about Vultr and get $3 more free credit.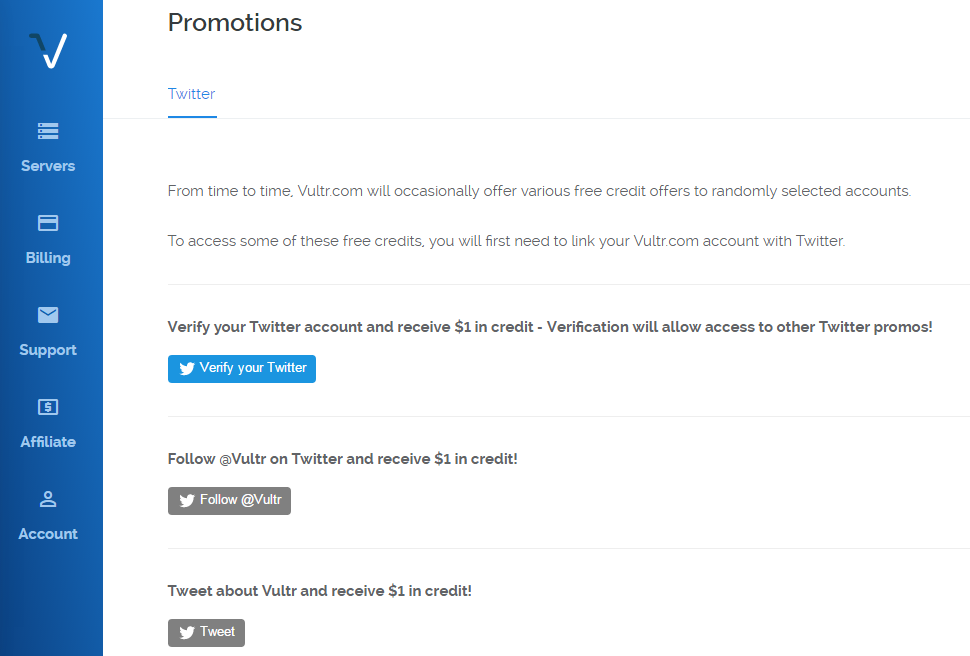 3. You have total $53 credit to deploy VPS/Server.
–> View more Vultr Coupon
Update: This promotion has ended.