At LCN, .COM, .NET, .ORG, .BIZ and .INFO are all at the same rate, for new registrations, transfers, and renewals also. And the rate for transfer is now at £5 ($6.49).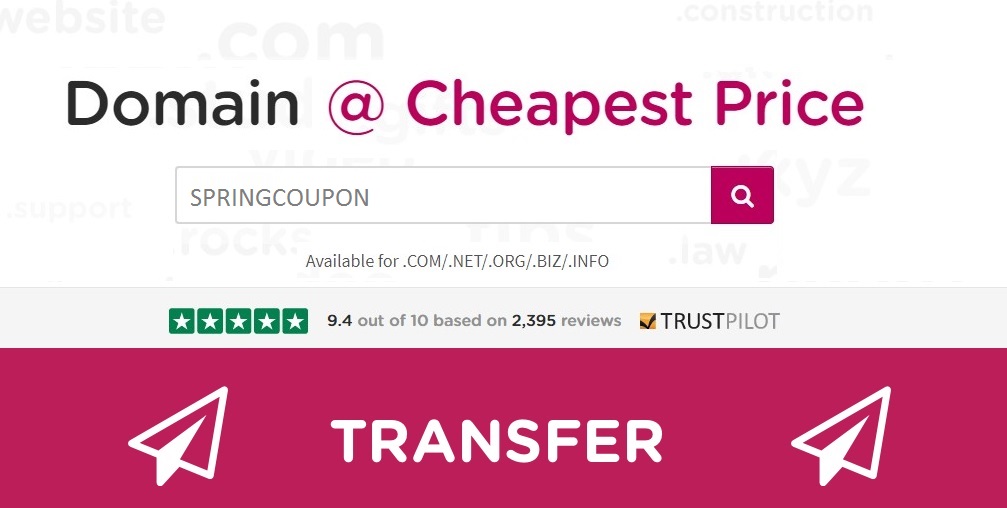 This is the lowest rate in the market for these 5 most popular extensions. No limit on the number of the domain you can transfer in.
Press button below to go to LCN
Transfer domains at the cheapest price
Only Credit Card accepted.
I transferred one of my names to LCN last month when the provider had the free transfer promotion and got that it's easy to manage domain here with helpful and quick support. Here are some simple steps to manage domain at LCN, hope it helps.
Note: LCN accepts to pay with GBP, EUR or USD, but as I knew, make payment using USD will save you the most.
Let make your own experiences and share with us.
Hope you enjoy!