One of the best ways to renew your domain names is transferring them to another provider with a lower price. Why don't you try your domains with Rebel?! Transfer-in to Rebel for only $3.99 each – valid up to 5 domains.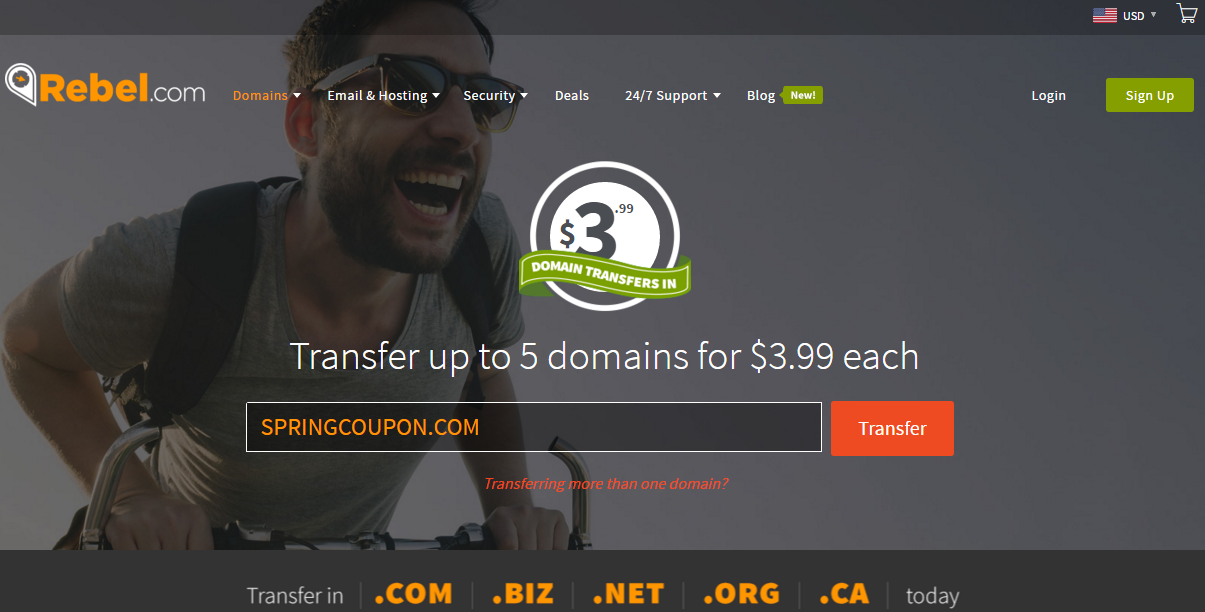 The renewal price is around $10. With this promotion from Rebel, transfer price is $3.99, you can get more than 50% off. Moreover, the number of transferred domain is up to 5. That will save you so much money. Don't miss this huge chance.
The offer is available for .COM, .NET, .BIZ, .ORG and .CA domain.
Click to Go to Rebel's Transfer Page
Transfer-in your domains to Rebel for only $3.99 each.
Rebel now accepts both Credit Card and Paypal
. While adding the card, you might get a rejection message, let live chat with support team to ask for manual adding.
After this period, you can transfer your domain to another provider easily, there will be no additional charges.
Hope you'll have an effective week!
Update: Sale ends!