It's the 2nd day of the .NET extension party and many providers in the world joined to show their best price for .NET domain.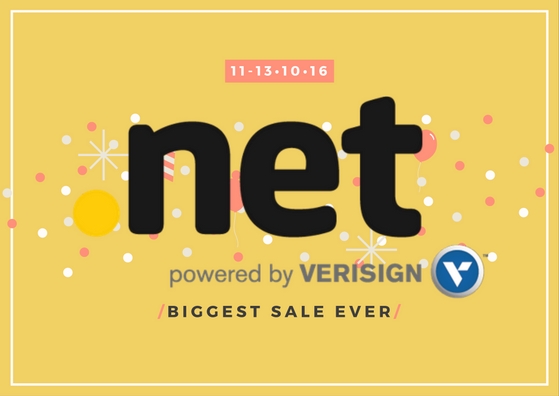 .NET derived from the word network indicating it was originally intended for organizations involved in networking technologies, such as Internet service providers and other infrastructure companies. But nowadays, as becoming one of the most popular original top-level domains, .NET can be used for any company, organization or even personal purpose.
It rarely has such cheap price like this October sale for .NET domain, just from $0.00 (FREE). So, I don't think you wanna miss it. To let you have an extensive view and easy comparison among providers, I prepare this post and put all of them in one.
October .NET Domain Sale Collection
Sale will end on October 13th, 2016. Be hurry and grab your cheapest .NET domains ever.
Hope you succeed!
Update: All offers ended.