Good news is that we have another domain provider joining .NET domain party today – Directnic.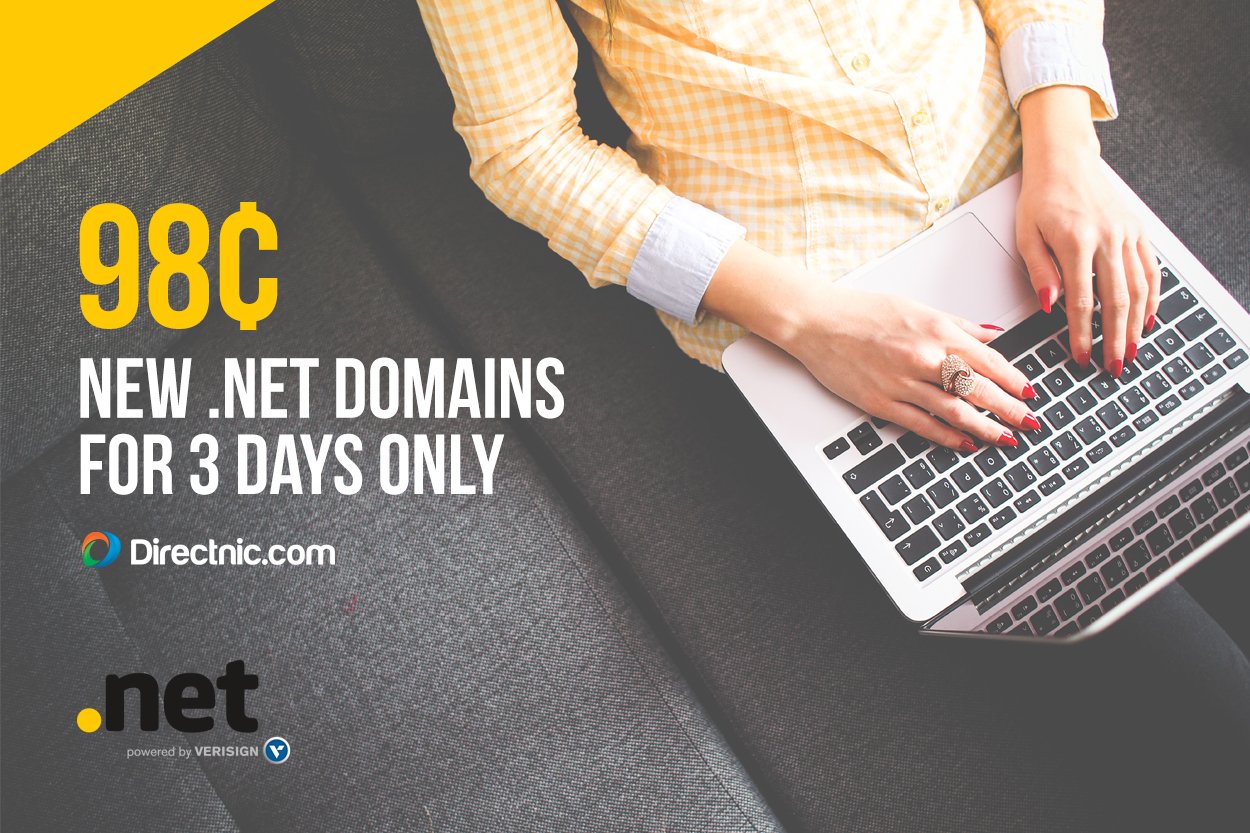 Directnic is offering just $0.98 for a single .NET domain name from now until October 13th, 2016. Plus with $0.18 ICANN fee, finally, you have to pay $1.16 each domain. There is no any limit on the number of domain you can buy.
>> Click here to go to the registration page.
Promo price is valid for the 1st year only, renew will be at $15/year.
PayPal & Credit Card accepted.
About Directnic, it is
an ICANN Accredited Registrar
incorporated in Delaware and has a principal office in Louisiana, USA. The company provides domain name registration, email and web hosting services since 2001.
>> Many providers are running promotions on .NET domains as well,  just from $0.00. Click here for more detail.
Update: Offer ended.