After releasing the 50% off coupon, the four companies from EIG: Domain.com, Netfirms, Dotster and MyDomain continue providing a new free domain privacy coupon.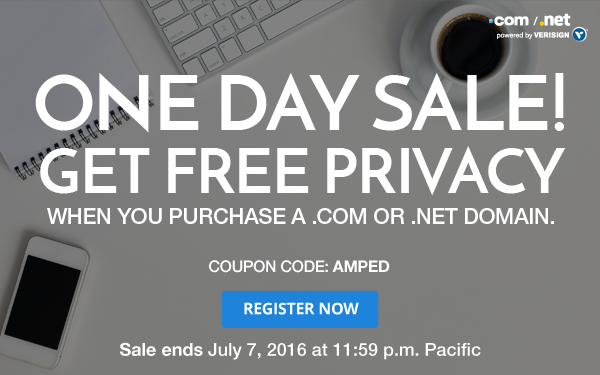 That is such an incredible deal for today. You can protect the privacy service for FREE with coupon AMPED. The offer is available for both new and existing domain names, save you $8.99/domain/year.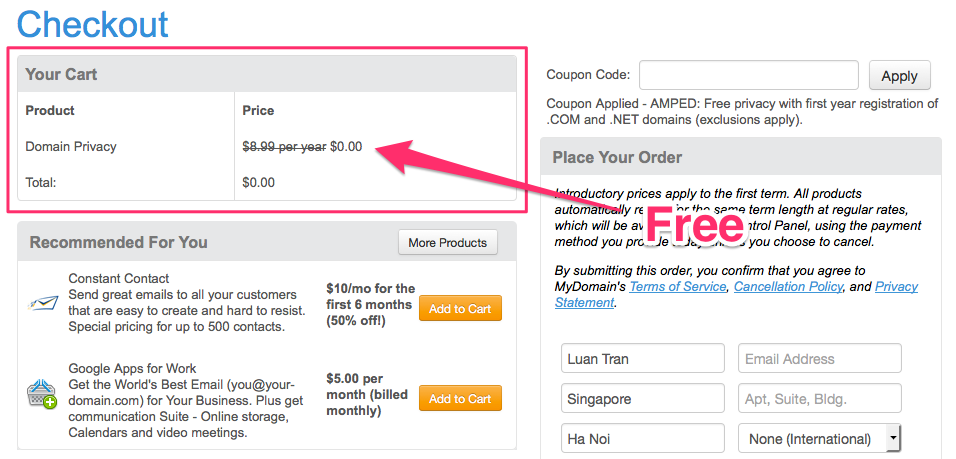 You need to login to DomainCentral to manual Enable Domain Privacy after checking out.
And don't forget, go along with this free domain privacy, we now have a 50% off coupon for .COM and .NET domain name. Use them together is the best way to save money in the next 12 months.
Sale will end at 23:59 Pacific, July 7, 2016.
Limit one time used.
Have a cool day, guys!
Update: Sale ends.