A special promotion for .COM domain is now running at Hostinger – $4.49/year only.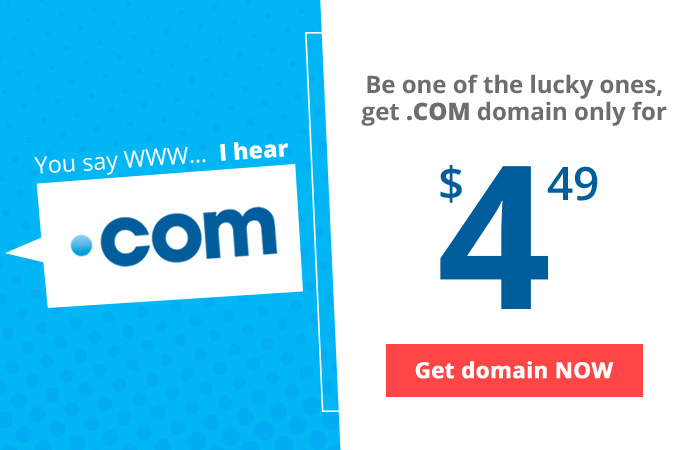 There is a limited number of .COM domains (about 10,000 I think) are on sale – at juts $4.49 – discount up to 59% as regular price. Especially, no any restriction on the number of domains you can buy.
No need to worry about Hostinger because this provider is an accredited domain registrar of ICANN with a quick payment process (PayPal & Credit Card accepted), affordable registration and renew price.
Press button below to go to registration page
.COM domain for only $4.49
Plus $0.18 ICANN fee each domain.
Promo price is for the 1st of domain registrations, renew will be at $10.99/year.
Hurry up and get yours. Good luck!
For domain transfer, LCN is free 1 .COM/.NET/.ORG domain, others at $6.19 and AlpNames is offering just $5.99.
Update: Sale ended.