LCN has just launched a special domain sale which discounts up to 50% on new .COM registrations.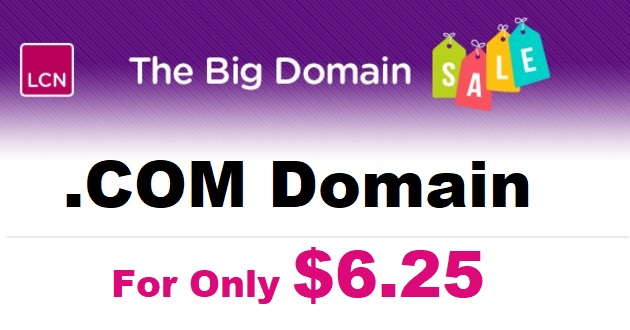 Running from now until the end of November (30th), you can register unlimited .COM domains at LCN for only $6.25/year each. Plus, you also get one-year FREE domain privacy to protect your personal info.
Press button below to go to registration page
.COM domain for only $6.25/year
No need to use any promo code.
Promo price is for the first year of domain registrations only. Renew will be at $12.39.
Only Credit Card accepted.
Same in the promotion, .UK and .ONLINE are on sale too, $1.25 and $2.5 per year respectively.
Enjoy!