CrazyDomains.co.uk is offering just £3.80, about $5.03 a year for a single .COM domain.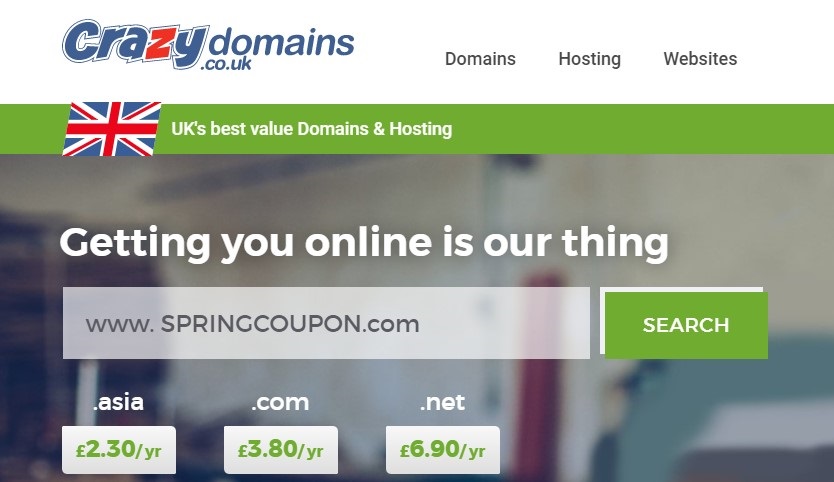 With this rate, CrazyDomains is discounting up to 76% compared to the regular price.
The promo price is applied for the 1st year of domain registration, not for transfer or renewal. Limit one cheap domain per customer. Others will stay at £6.90 ~ $9.01.
 Press button below to go to registration page
.COM domain for only £3.80
***PayPal and Credit Card accepted. Renew will be at the regular rate (£16 ~ $20.91).
At the moment, you can also grab .COM domain at Exabytes ($3.99) or Directnic ($4.17) to get cheaper rates. If you wanna stay long at a provider, let see the .COM promotion of BigRock, only $6.31/year when you purchase 2 year.
Have a nice day guys!
Update: The .COM domain price is a litle bit lower, only £3.80 instead of £3.90 as before.