On June 16, Linode turned into the 14th year on the marketing. Say "Happy Birthday" to Linode – a leading provider of cloud hosting services.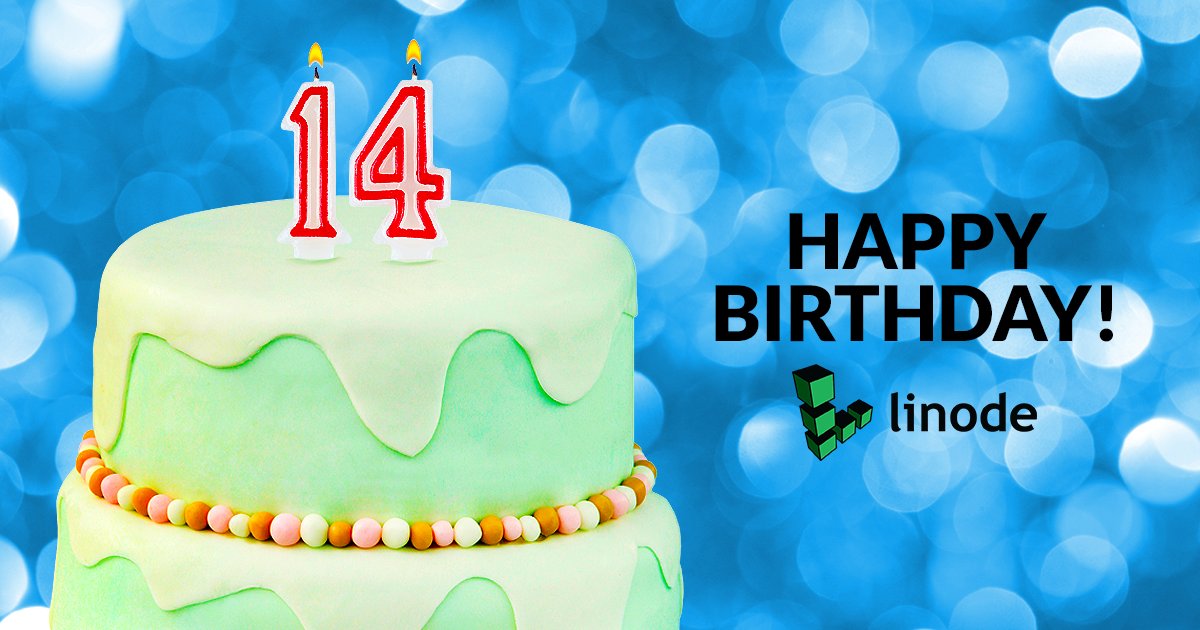 Different from many previous birthday celebrating, this 14th year, instead of launching new B-day promotion, Linode adds more services with new features.
If you wanna try services here, register a new account with up to $20 Free Credit coupons I list in this post to save money.
Here are some highlights:
Linode Block Storage service (in beta)
The Linode Block Storage service allows you to create and attach additional storage volumes to your Linode instances. Block Storage Volumes are highly available, fast, and inexpensive – $0.10 per GB (free during the beta).
The Block Storage service is currently in beta, in the Newark region only. At the moment you can join to try Block Storage for FREE. Click here to get more detail and sign up.
New API and Linode Manager
After a long time using old control panel, finally Linode got a new version. The new Linode Manager is an open source, in-browser application and easy to use. Click the link to try it right now: https://cloud.linode.com/
The new Linode API is a RESTful, modern implementation for Linode's services. It will become the foundation of all current and future services: https://developers.linode.com/
Linode's Global Network
Another big announce is that Linode network engineering team has been busy building out global backbone. More on that will be mentioned later.
Dallas2
Dallas2 is the second datacenter in Dallas, TX. This is a brand new, state of the art facility, and is seamlessly integrated into our Dallas region.
There are already thousands of customers in this new facility.
New Office
The last new things of Linode is a brand new office in Old City Philadelphia. Linode team has been working in this new place for several months.
The new office is built in a 15,000-square-foot old building which was purchased in 2015 with  $5 million.