GoDaddy is offering a single .US domain for just $2.99/year to celebrate the Memorial Day 2016 – save you up to 85% off.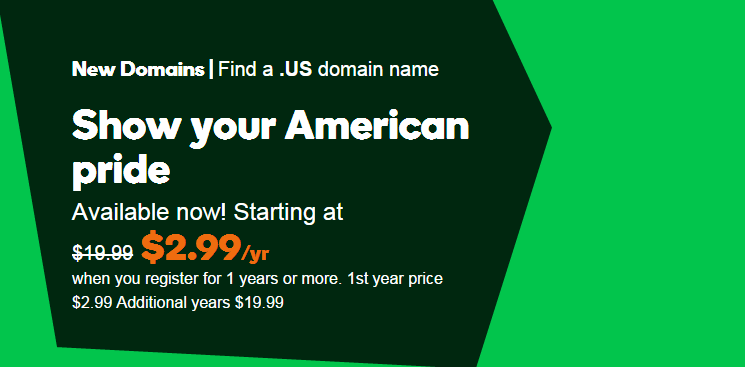 Purchasing the first year of a .US domain name, you have to pay only $2.99 a year – normal $19.99. There's no limit set on the number of domain registrations.
Plus, GoDaddy gives you a chance to try Microsoft Office 365 Email FREE for a month.
Click the button below to start your US website.
Order Now
– Register .US domains just $2.99/year
***No need to add any coupon
Plus ICANN fee of $0.18 per domain name per year.
The 1st year price is $2.99, additional years $19.99.
>> Click to get more GoDaddy's cheap domains.
Have a nice weekend!
Update: Sale ended.