Epik.com has just announced its promotion for Black Friday.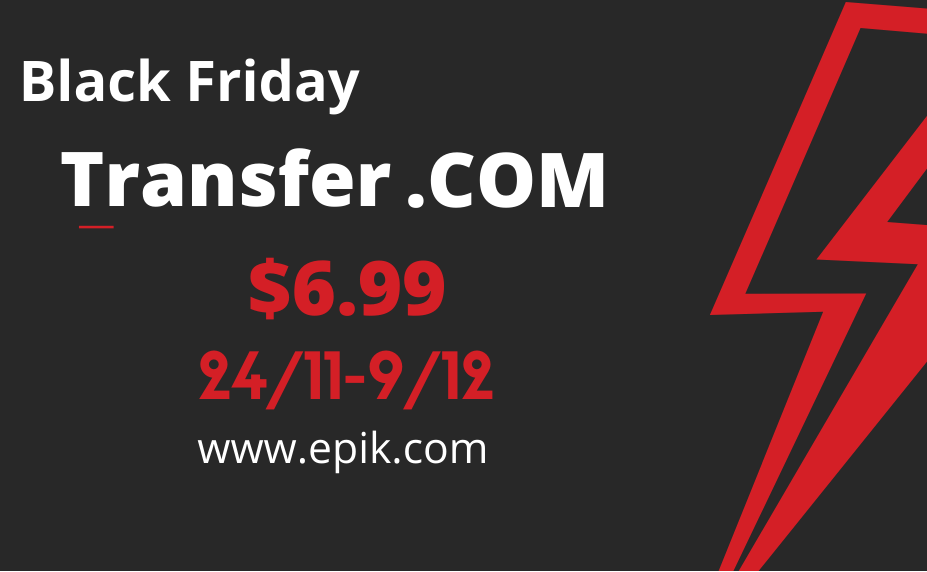 In the next 2 week, if you need to renew many .COM domain names, let go to Epik. .COM domain transfer price is at $6.99/name only. Plus you will get free whois for all of them. Renewal price at Epik is good as I think – $8.99/year/name, this provider can be a long last place for your domain.
Only for 24 hours, and during Cyber Monday, ALL .COM registrations & transfer-ins are discounted to 6.49 at Epik.com.

Unlimited domain transfer.
Sale ends 9/12/2019.
PayPal and Credit card accepted.
You will have 15 days for this offer, so, if it not really an urgency, please wait until this Friday, we may have lower transfer price for .COM.
Good luck!