GoDaddy is the leading domain provider in the world, most of us having a domain name here. For each domain name register, we must add valid information to the Whois directory. The information like your name, mailing address, email address, and phone number displays publicly. But don't worry, you can hide your personal contact by purchasing GoDaddy Domain Privacy.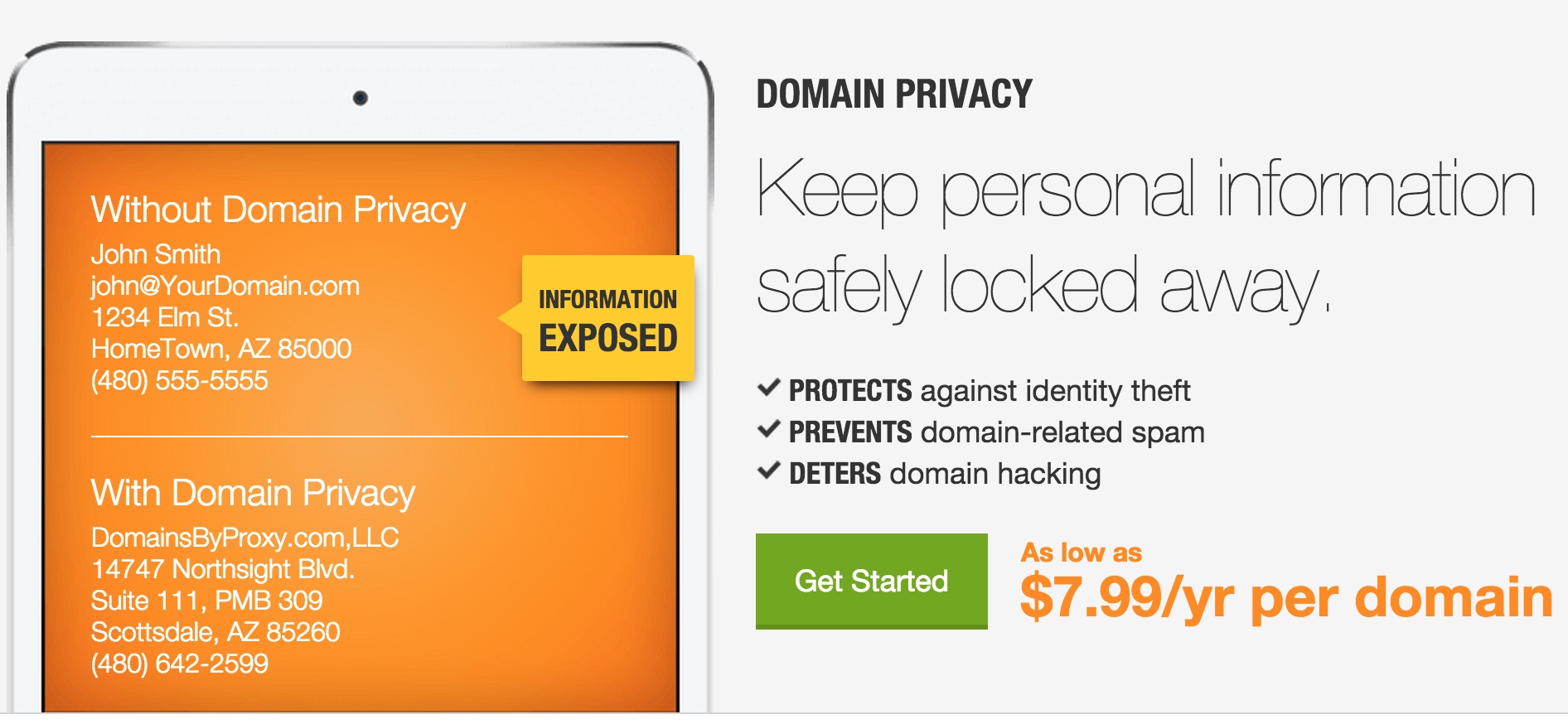 GoDaddy always has good promotions for Domain Privacy, just from $1/year. See more detail here.
How to Set up GoDaddy Domain Privacy
Access to GoDaddy's Homepage then signs in your GoDaddy Account.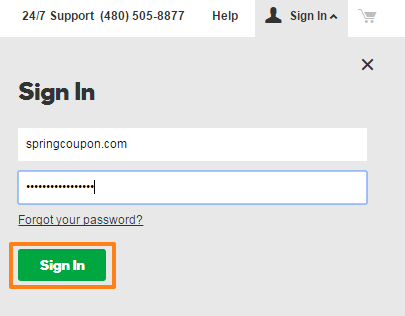 Next to Domains, click Manage.

The next steps will depend on how you view your Domain Manager section.
Card View
– Select the domain name you want to use, click the icon Settings and select Domain Settings.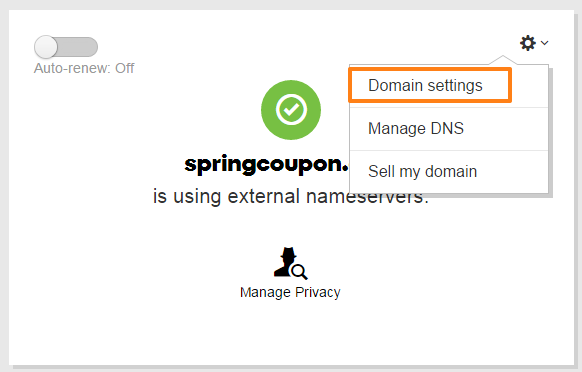 – Go to Contact Information and press Make Private.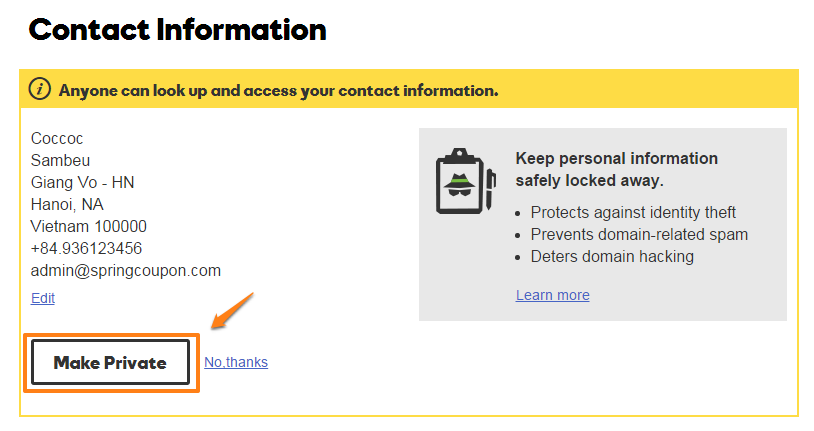 – Your private contact is now changed to proxy information as below. You need to press the Add To Cart button to make payment for domain privacy service.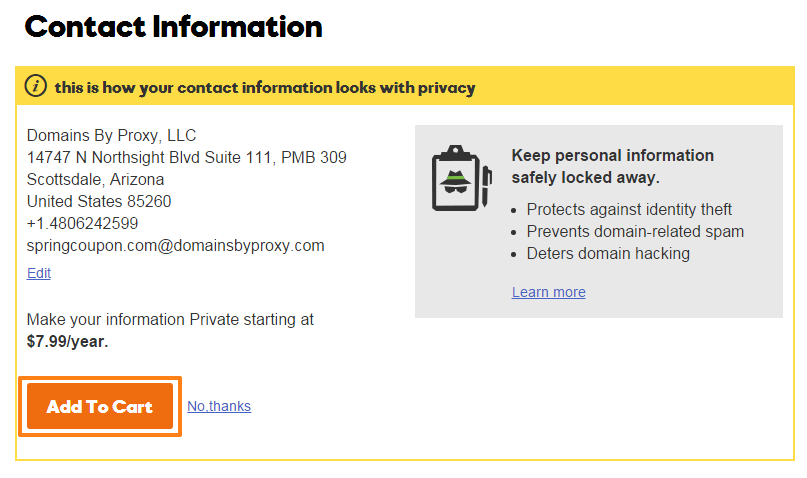 – Click Proceed to Checkout and complete the payment.
List view
– Select the domain name you want to add privacy to.
– Under the Privacy section, click Add

– From the Registration tab, select Private Registration and click Add.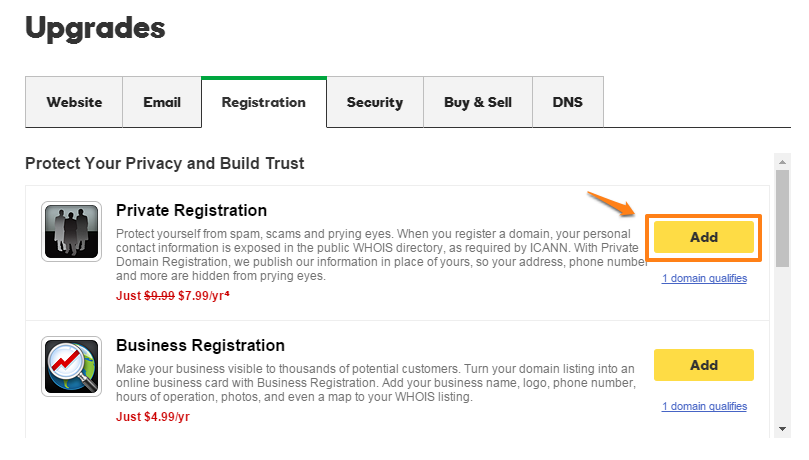 – Click Checkout.
– You're going to GoDaddy Shopping Cart, press Proceed to Checkout then complete the payment.
***If you've set up domain privacy with GoDaddy before, you will see a popup asking you to use a linked DomainsByProxy (DBP) account, create a new DBP account or other existing DBP accounts after the 5th step.

Create New: GoDaddy will create and email you the account information. You don't have to do anything.
Other Existing DBP Account: if you used DBP with another domain name service to set up domain privacy before and want to use the same information for the new domain, choose this option.
It might take 24 to 48 hours for the information to display in the Whois database.
Congratulation, your personal information is protected!