Besides Namecheap, StableHost is always be the provider that announces its Black Friday offer early.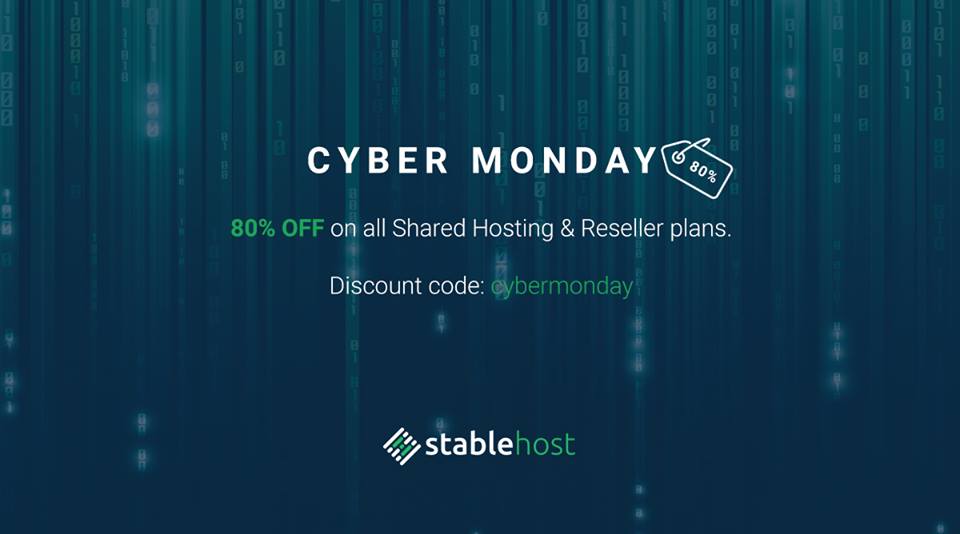 This year, you can save 80% on new Shared Hosting and Reseller Hosting plans. The promo rate will be active on Friday, November 23, 2018 with the code BLACKFRIDAY at checkout.
And on Cyber Monday, November 26, 2018, you also can get the promo rate with code CYBERMONDAY
Unfortunately, these codes only help to save money at on the first year of new purchases, no recurring discount as the offer of last year.
Update
: The Black Friday promo code has expired, now you will need to use the
CYBERMONDAY
code to get the deal.
Plus, you will get a Free .COM, .NET, .ORG, .BIZ or .INFO Domain when you buy PRO & PLATIUM hosting plan.
Click here to visit StableHost.
***PayPal and Credit accepted.
There will be few days remaining to Black Friday, hope StableHost will update good news for this code and promotion. Upgrade the offer to recurring discount maybe!
For domain name, on this biggest sale day of the year, .XYZ will also be discounted 92% – I'm not interested in this domain offer as .XYZ is alway on the very low price.
Enjoy!