A new 25% OFF coupon has just been released today at Domain.com and the other sister companies in EIG: Netfirms, Dotster, MyDomain.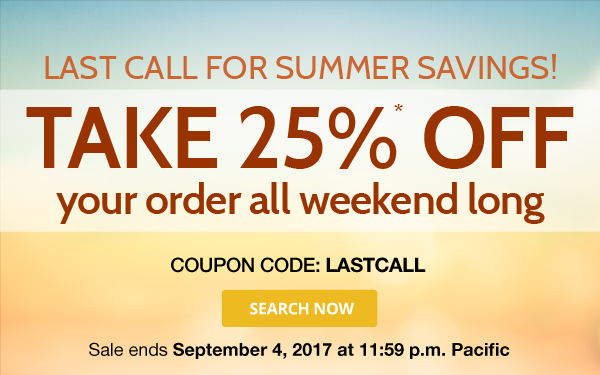 Using LASTCALL when purchasing domains at one of these providers above, you will have a discount of 25% on your total bill. Grab up to 5 years and you still get the discount.
Unfortunately, the code is only applied for new registrations, transfers or renewals will not be available.
I listed a table of .COM and .NET prices after sale as below:
Providers
.COM
.NET
Register
Renew
Register
Renew
Domain.com
$7.49
$11.99
$8.24
$14.99
MyDomain
$7.49
$12.99
$8.99
$14.99
Netfirms
$7.49
$13.99
$8.99
$14.99
Dotster
$7.49
$17.49
$8.99
$17.49
Choose your provider & grab domains now
***The code will expire on September 4th, 2017, at 11:59 pm Pacific. Paypal and Visa/Credit card accepted.
Have a nice day!