I've just received an email coming from Name.com, saying that customer now can renew .ORG domain for only $4.99/year.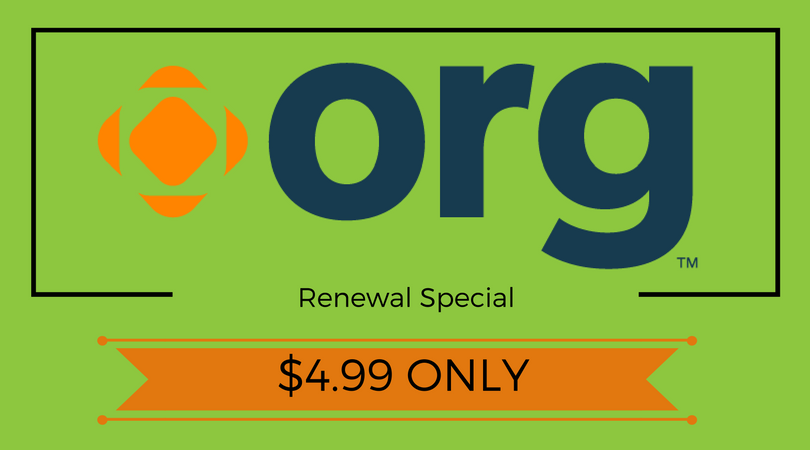 Normally, .ORG renewal price at Name.com is $12.99/year. But using the code below, this rate will down to $4.99/year only – 61.6% off.
Update Dec 18: The code is still ALIVE.
The point is you can choose to renew multiple years with this promo price too. That will save so much money, don't miss this chance!
Press button below to get the code
Renew .ORG domain for only $4.99/year
***PayPal and Credit Card accepted.
Christmas is coming so close, do you have any plan for this big holiday season yet? Don't forget to visit Spring Coupon regularly to get all the best deals.
Have a nice day!