Recently, GoDaddy emailed to its customer, announcing the important changes on domain name expiry process. Did you hear that?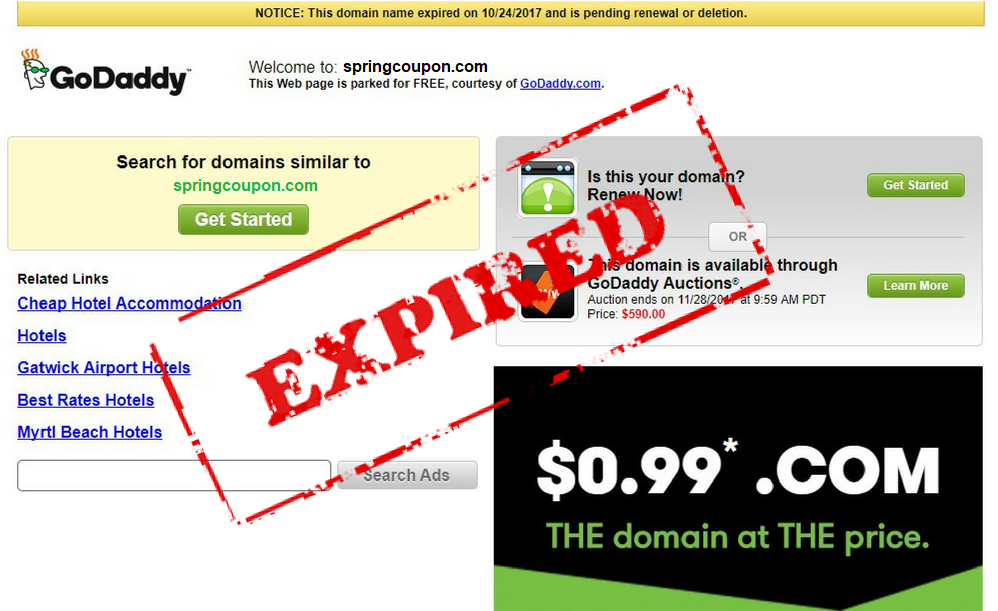 Starting December 4th, 2017, Godaddy domains will be able to be renewed up to only 30 days after expiry instead of 42 days as current.
The changing decision came out because of GoDaddy's research result about domain owner actions with expired domains: Less than 1% of our customers renew after 30 days.
As a corollary, expired domain auctions will have some small changes too. GoDaddy will reduce the auction time from 10 days to 3, move the auction start 4 days ahead, give the domain owner 3 days less to renew.
In this link, you can see what will happen when the domain names expire at GoDaddy. That is the present process and going to be updated on December 4th. Let's take a look and you can imagine how the time will change.
Here is the full announcement from GoDaddy:
"We are making a change to our domain name expiry process and wanted to give you enough notice to make decisions on your portfolio. GoDaddy is changing the domain renewal timeline from 42 to 30 days for most domains. Based on our research, less than 1% of our customers renew after 30 days.
Starting Dec 4, the following changes will happen to expired domain names:
After Day 5 of expiration, DNS, email, hosting, redirecting and any other DNS-dependent services will be interrupted and stop working.
After Day 30 of expiration, domain names are no longer able to be renewed or transferred away.
We wanted to give a heads -up so you have enough notice to make decisions on your portfolio. As always please don't hesitate to reach out with any questions."