I've heard many good comment about Hawk Host's hosting. So, I'm trying to collect as many as promo code for you guys.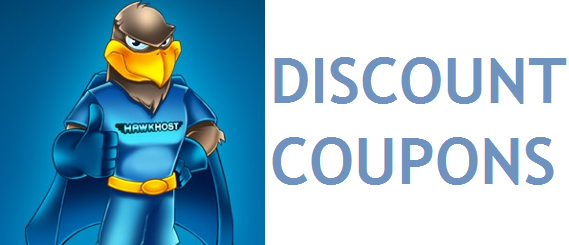 There're variety kind of promo code for Shared hosting / Reseller hosting / VPS hosting or Semi – dedicated hosting packages below – so, click on the most suitable link for you
List of Hawk Host promo code on November, 2013
november2013: For any shared hosting plan receive 25% off the lifetime of the account.
rnovember2013: For any reseller hosting plan in Dallas or Seattle receive 25% off the lifetime of the account.
sdnovember2013: For any semi dedicated hosting plan receive 25% off recurring.
vpsnovember2013: For any virtual private server plan in Dallas receive 35% off recurring.
Notes:
– These promo codes can be paid with monthly/ quarterly or annual – bills
– Reseller and VPS hosting promo code is only valid for Dallas or Seattle server.
– Except 35% promo code, all the other codes will be end on 12/1/2013
– Paypal payment is available
Good luck you guys!