Afilias – the operator of .INFO is going to increase this domain prices after the end of June 2017.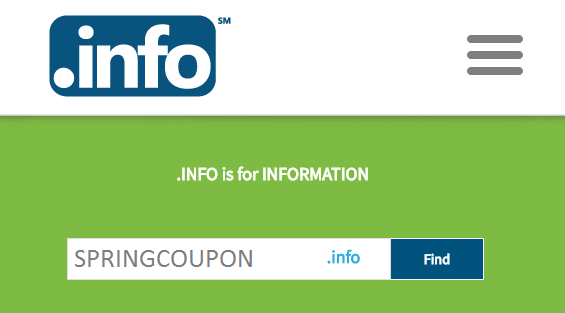 .INFO – the domain extension for sharing information websites, one of the most popular domain extension in the world will be increased its price $0.89 from July 1, 2017, at 00:00 UTC, applied for new registrations, transfers and renewals also.
Uniregistry and Gandi are now having their new prices for .INFO domain using on next month, increasing by approximately 10% and 12%. At Uniregistry, .INFO will cost $15.88 and $18.54 will be the new rate at Gandi.
So, if you own any .info domain name, now's the right time to RENEW it. And if you've ever wanted a .info domain name, now's the time to GET it. .INFO always has
.INFO always has cheap price at many providers, just from $0.99/year. There are a few names I can list: 1&1, Namesilo, BigRock, Namecheap, etc…
Make it happen as soon as possible, that will save your money.