OVH is now discounting up to 90% off on almost of its services, in which, .COM, .NET, .BIZ domains cost only €0.99/year.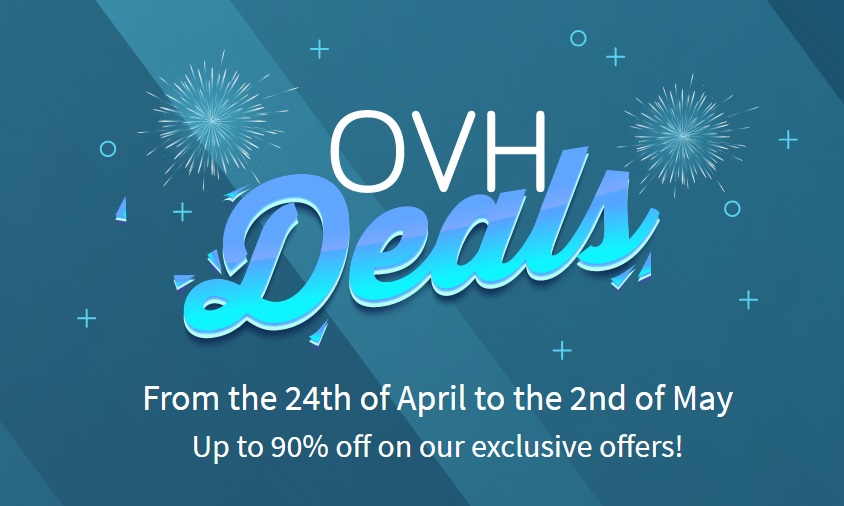 From now until 2nd May, 2017, visit OVH and you can save up to 90% off on almost services here, includes domains, hosting, vps, email….
Each OVH site has it own offers, please click links below to see more detail:
For domain names, you only can save at OVH.ie .COM, /NET, .BIZ for just €0.99/year ~ $1.07/year, instead of €9.99 ~ $10.85/year. Hurry up and take advantage of this chance cause OVH limits to the first 200 domain names reserved.
***PayPal and Credit Card accepted.
Please click Show terms and conditions at the end of the page to get information about sale time and limit for each offer.
Update: The €0.99 domain sale has ended.
>> In case you didn't get the news, MyDomain, Dotster and Netfirms are selling .COM, .NET domain just from $3.19 with no limits.