OVH is now running its flash sale for the biggest sale time of the year – Black Friday. Running in 24 hours only, all services here is now on sale up to 90% OFF.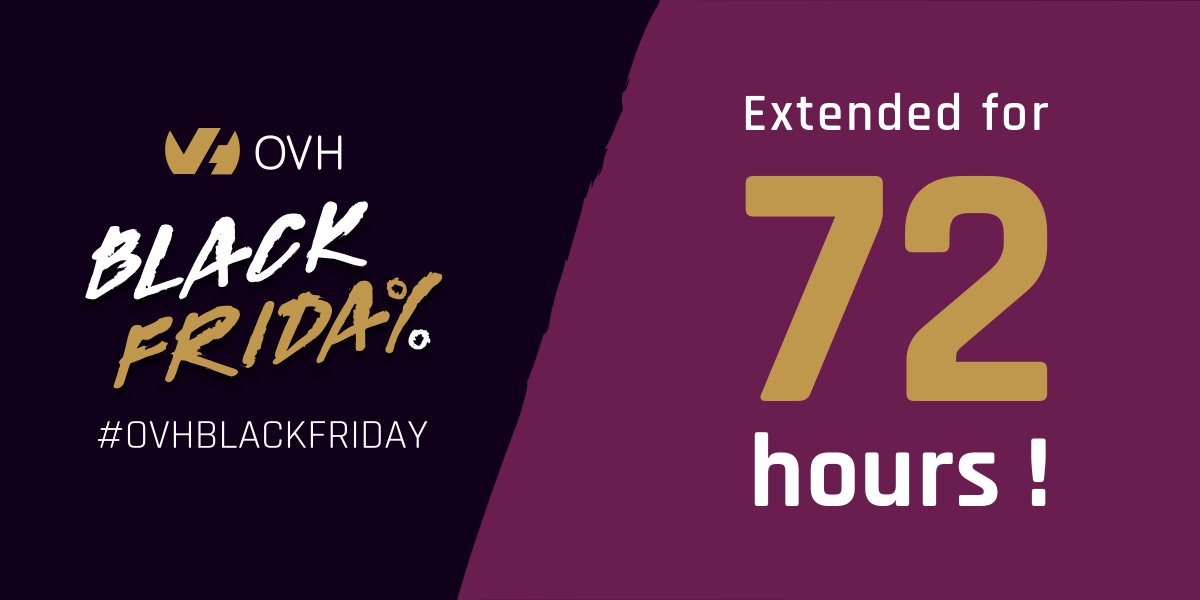 Each OVH page will have its unique offers suitable for local customers, you should check all of them to find out the best one for you and make a comparison to get the better prices.
Here are some of the best deals I collected from all OVH pages:
New registration of .COM and .UK for only £0.76 (~ 0.99 USD) each
50% OFF on SSD VPS – applied for all datacentres, Free snapshot
Up to 50% OFF on Cloud VPS, FREE automatic backup
Double RAM for any Dedicated Servers
40% OFF on Performance Web Hosting (at OVH UK)
30% OFF on GAME Dedicated Servers
50% OFF on Cloud Desktop (at OVH UK)
30% OFF on So you Start Dedicated Servers (at OVH UK)
30% OFF on Kimsufi Dedicated Servers (at OVH UK)
You must act fast to get all the deals because the offer will end on 11:59 PM CET November 24, 2017.
Update: OVH has just extended the offer for 72 hours.
>> Click here to see all the HOTTEST BLACK FRIDAY 2017 OFFERS.
Good luck!