After 9 months launching Cloud Servers with 3 current data centers: Phoenix, AZ (USA); Ashburn, VA (USA); Amsterdam (Europe), GoDaddy has just announced its new servers in Asia – Singapore.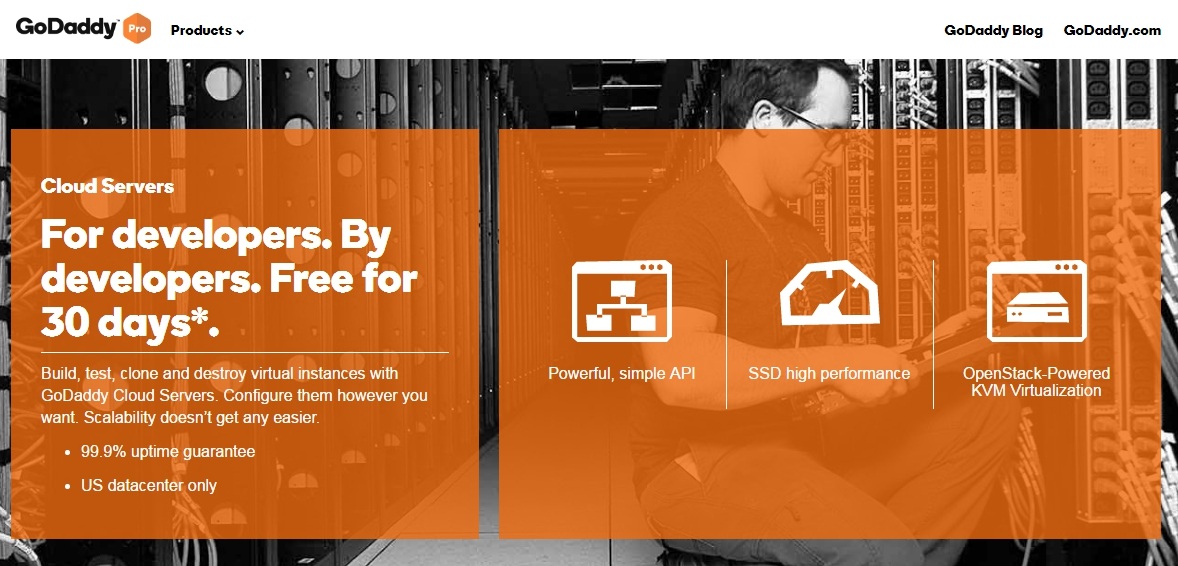 The new data center – Singapore will help to speed up loading for Asian customers.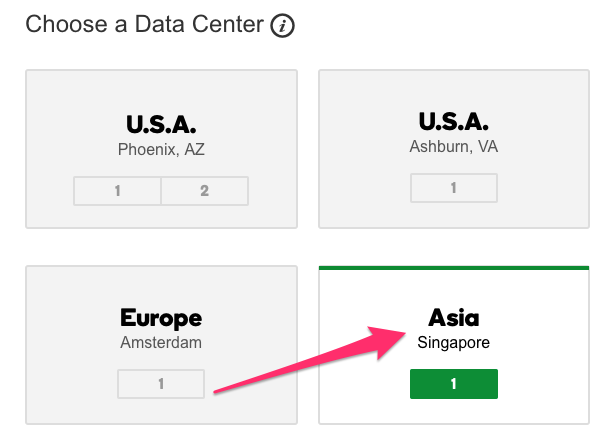 In case you haven't known yet, GoDaddy Cloud Servers was launched in March 2016, offering Cloud Servers to help quickly build, test and scale cloud solutions for small business clients. Moreover, GoDaddy partnered with Bitnami to offer one-click installation for a variety of popular Cloud Applications — including WordPress, Drupal, Odoo, Magento, Ruby on Rails and Node.js.
GoDaddy cloud platform is built on OpenStack, powered by KVM (Kernel-based Virtual Machine) virtualization and has solid-state drives (SSDs) across the board, which means you can expect excellent performance. And, with provisioning clocking in at under 54 seconds, you can build, test, close and re-provision virtual instances almost instantly.
GoDaddy Servers Features
Utility billing
Powerful yet simple API & control panel
SSD high performance
54 second provisioning
OpenStack powered KVM virtualization
Snapshots
Backups
Private networking
Permanent IP assignment
At the moment, you can sign up and experience this service 30 days for FREE. Then, if you feel that GoDaddy Cloud Servers is really good, let start your own package for juts $5/month (512MB RAM, 1 CORE Processor, 20GB SSD and 1TB Transfer.).
Just like DigitalOcean or Vultr, GoDaddy Cloud's billing will be customized to you – pay as you go and only for what you use. Prices as below: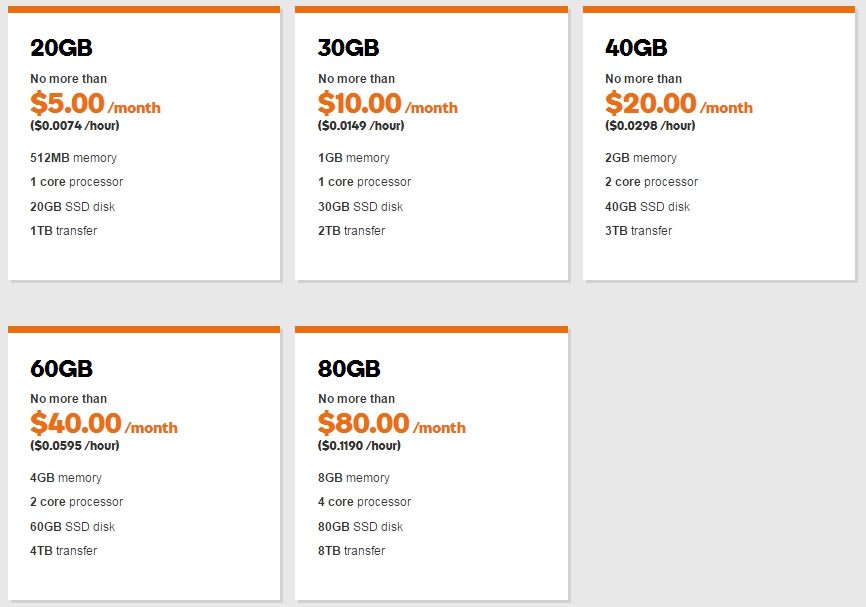 Hope you have a nice day!