NameSilo is still running the promotion on first-year registrations of .COM, .NET domains – just from $5.99.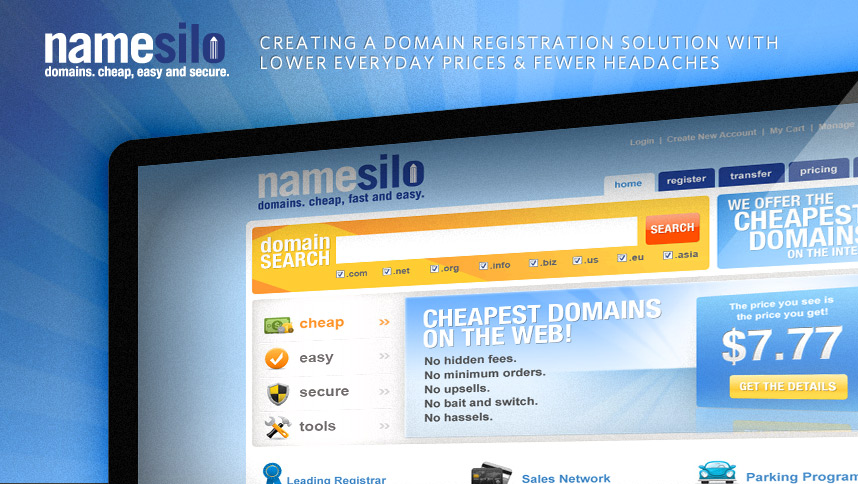 At the moment, you can register unlimited .COM domains for only $6.99/year each, .NET at $8.99 each.
If you have never used the $1 discount coupon – BYEDADDY to register/transfer domain at NameSilo before, you will have the chance to buy one (01) .COM for only $5.99 or .NET for $7.99.
There is no restriction on the number of domain names you can purchase, so grab them now and as many as you want. All domain successfully registered will get FREE domain privacy services for life.
>> Click here to go to registration page.
***PayPal and Credit Card accepted.
.COM and .NET domain promotions will run until the supplies last.
Hope you enjoy!
Update: The promotion has expired. At the moment, new registration price for both .COM and .NET is at $8.99/year.