Still being a beta version but Namecheap Managed WordPress Hosting called – EasyWP is worth trying.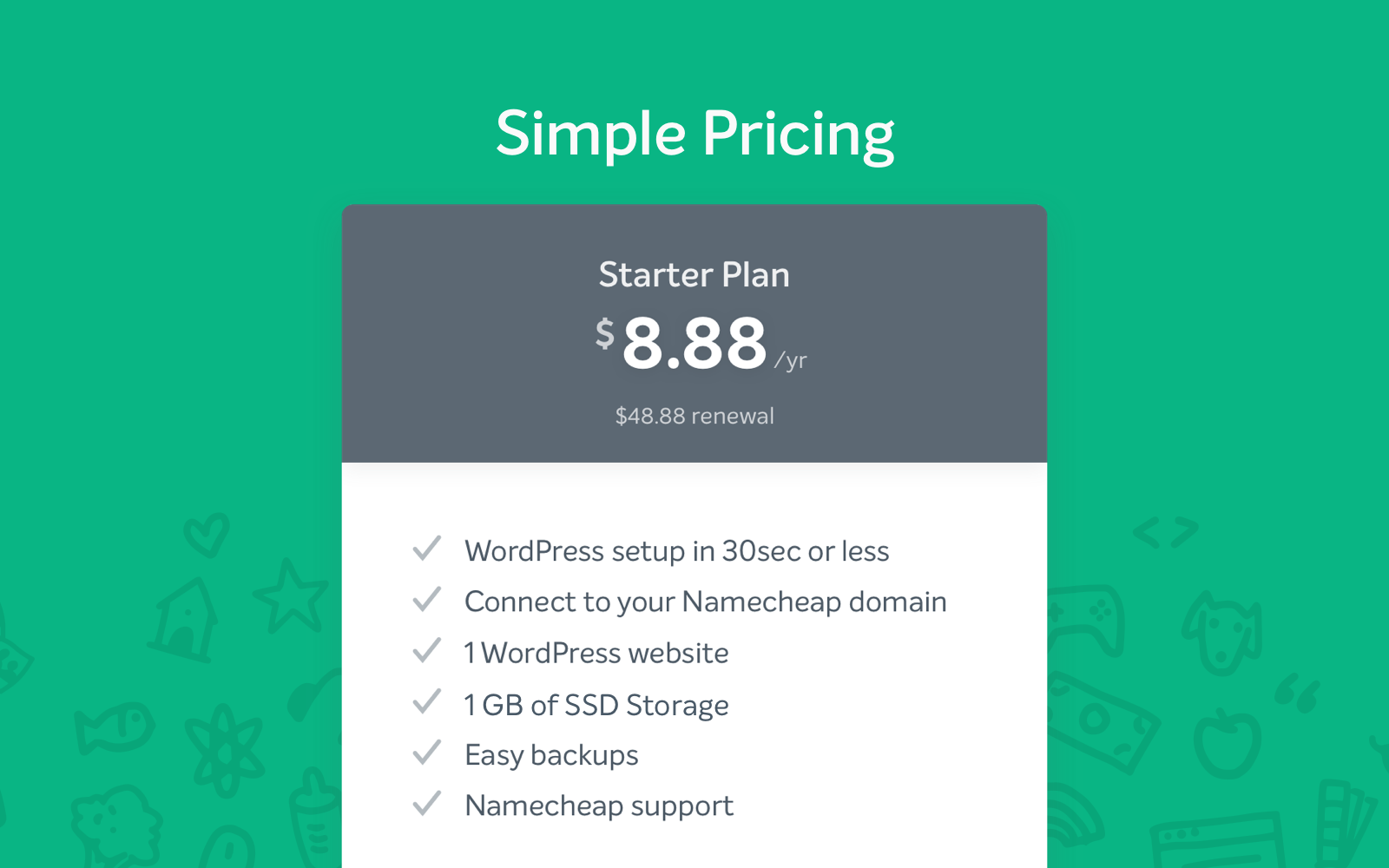 Namecheap's EasyWP makes things easier than ever. No need to care about hosting, server or PHP, just do some clicks and your WordPress website will appear in less than 1 minute. The simple dashboard will help to manage the website easily with all features: backups, upload SSLs Certificate…
Here are the lists of a Starter Plan features
• WordPress setup in 30 seconds or less
• Connect to your Namecheap domain
• 1 WordPress website
• 1GB of SSD Storage
• Easy Backups
• Namecheap Support
There is only one drawback of EasyWP – you only can use domain at Namecheap for this hosting plan. This limit also means that Namecheap limits the set of clients.
To explain this decision, from my point of view, Namecheap might want customers using all of its services to have the best experience and support. Then, they can give the best feedback to make the official version launched perfectly.
Right now, you guys can click and start trying EasyWP for only $8.88 in the first year, then $48.88/year.
If you need help while installing Easy WP, please click here.
From my real experience, EasyWP is a good plan for beginners but it must be added more advanced features to attract professionals.