Every Thursday at 3 p.m, Name.com will announce a promo code for some big mega huge savings on domains and products. This week, you can save on .NET domain name.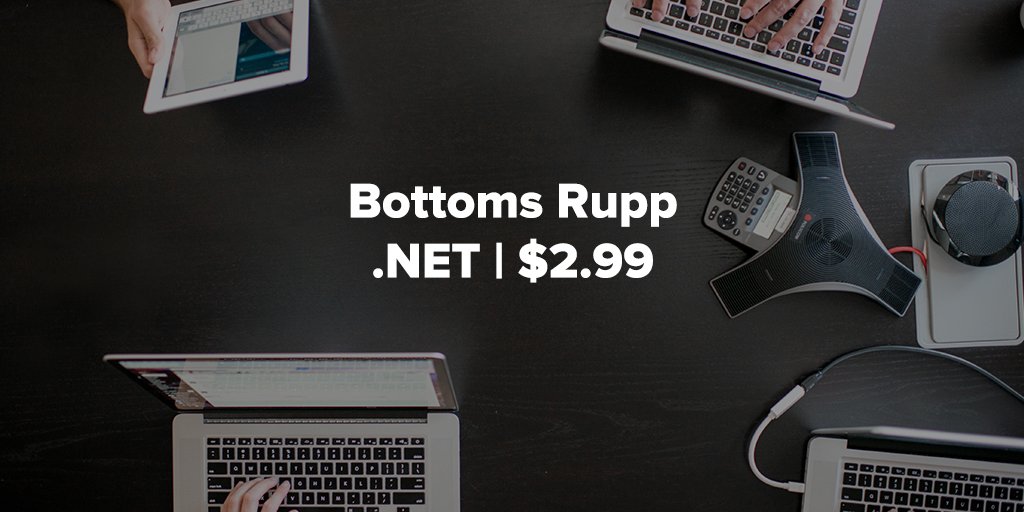 .NET domain is now staying at just $4.99 at Name.com, running in the special sale week for this extension. But from 3 pm to 5 pm MDT on Thursday (May 11th), .NET domain will be discounted more, for $2.99/year only – save you up to over 70% off.
This sale does not apply to renewals or registration of Premium Domains, and there's a 50-use limit per account.
.NET is a great domain choice for website owners of all kinds. As a domain that's been around for years, most users recognize and trust it as an extension. It still has plenty of available namespaces, so it's possible to get your first choice of domain name.
Press button to go and get your domains
Register .NET domains for only $2.99
Paypal and Credit Card are both accepted.
The sale is from 3 – 5 pm MDT (9 pm – 11 am UTC) and valid while supplies last.
To get the promo code, you need to follow these steps:
Step 1: Head over to the Bottoms Rupp Happy Hour page on time, then you'll see Facebook and Twitter buttons on the screen where the promo code usually appears.
Step 2: Click one (or both) of those buttons and a pre-written post or tweet will pop up that shares the details of the sale. Press the post button to share it with your friends and followers.
Step 3: Once the post is shared, the promo code will appear.
Plus, you can also get a year Whois Privacy for FREE at Name.com
While registering the domain, you should uncheck Whois Privacy and complete the domain order first. Then, order Whois Privacy with coupon PRIVACYPLEASE, you will get a year of domain privacy for FREE.
Good luck to you!