Every year, Name.com will discount for amount of domain extensions at very low price on Black Friday – Cyber Monday. This year, we will have 14 domain extensions, just frome $1.99/year.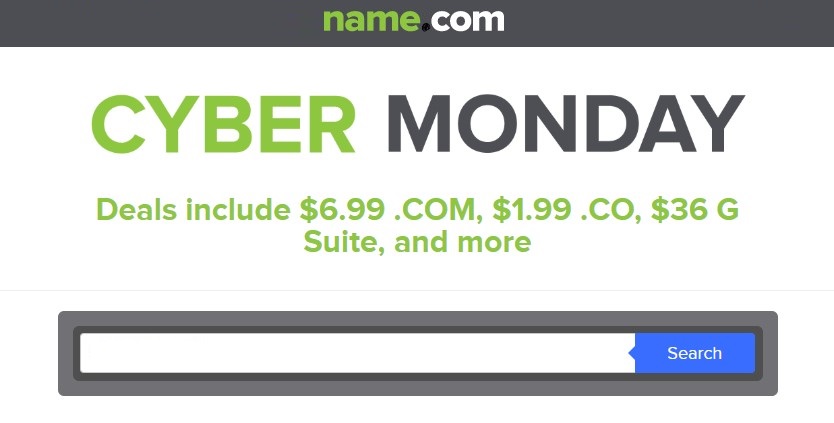 Here are the lists:
Domain Deals
$1.99 .co
$1.99 .biz
$1.99 .us
$1.99 .tel
$1.99 .online
$1.99 .site
$1.99 .space
$1.99 .fun
$1.99 .website
$1.99 .store
$2.50 .tech
$6.99 .com
$8.99 .net
$8.99 .nyc
While registering the domain, remember to use coupon PRIVACYPLEASE, you will get a year of domain privacy for FREE.
Different from the other years, in the list of domain sales at Name.com also names .COM and .NET. But in my opinion, these are not good rate for both. If you're able patient, I think there will be more better deal for .COM, .NET showing this Friday.
Sale does not apply to Premium Registrations, renewals, or transfers. Applies to first-year registrations and new products only. Discount valid 11/29/19 at 12:01 a.m. MST through 12/02/19 at 11:59 p.m. MST. No promo code required.