Another part of sponsoring Bootstrapped.fm program, Linode gives a free $20 gift code to both their new customers and Bootstrapped's listeners.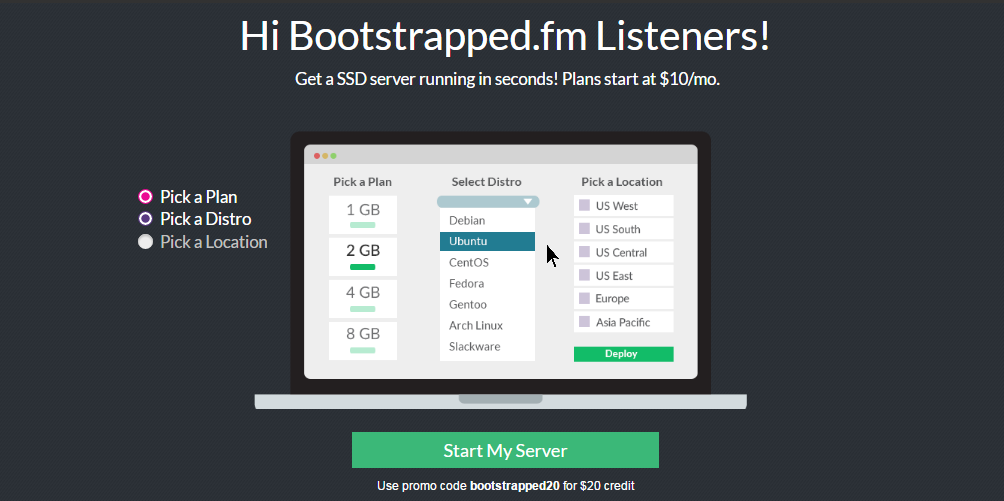 Well known as one of the most famous cloud server providers in the world, Linode's plans start at only $10/month with high-quality service. With this $20 gift code, you may have a chance to experience VPS here for free.
Click button below to get the gift code
Free $20 credit gift code from Linode
***The code is good for new customers only.
If you haven't had an account at Linode yet, sign up today, use the code above to get $20 for free and try one of the best VPS services from this provider.