As a part of sponsoring Podcast.__init__ (A podcast about Python), Linode launched a free $20 credit on your new registered account.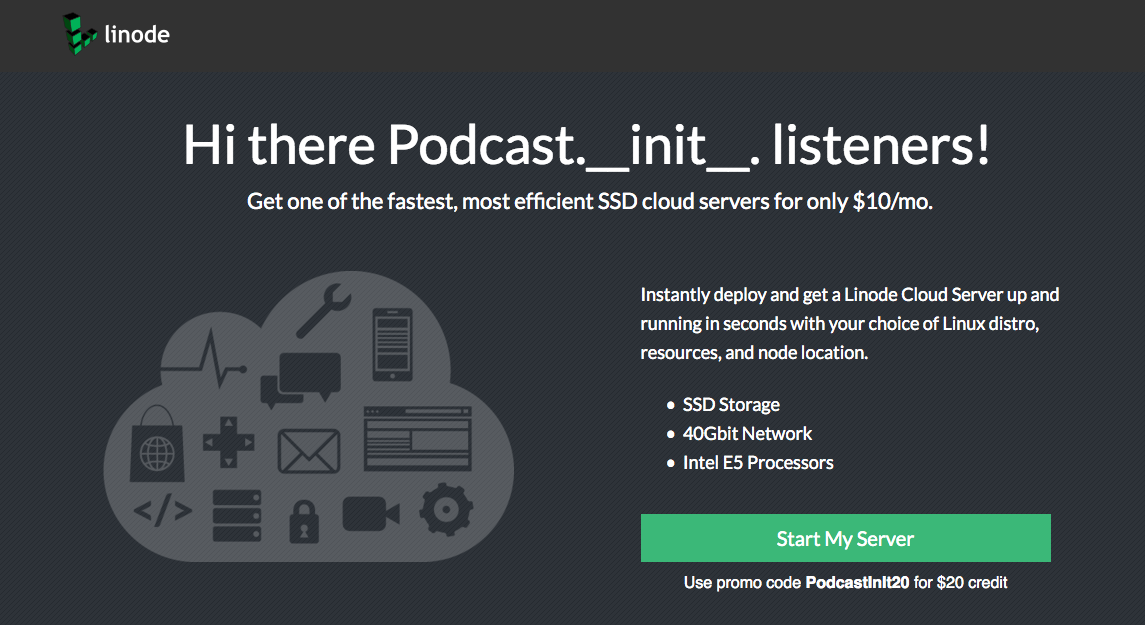 Linode is one of the most popular virtual private server providers in the world with high-quality service, rapid and enthusiastic support. This provider rarely gives major credit promotions. So, take advantage of this chance and try to experience such a class service.
Press button below to get the gift code and go to the registration page
Free $20 credit gift code from Linode
The gift code is valid for new customer only. 
Only Credit card accepted.
Have a good day, guys!