August is one of the most important time of Indian as the 15th of August is their Independence Day.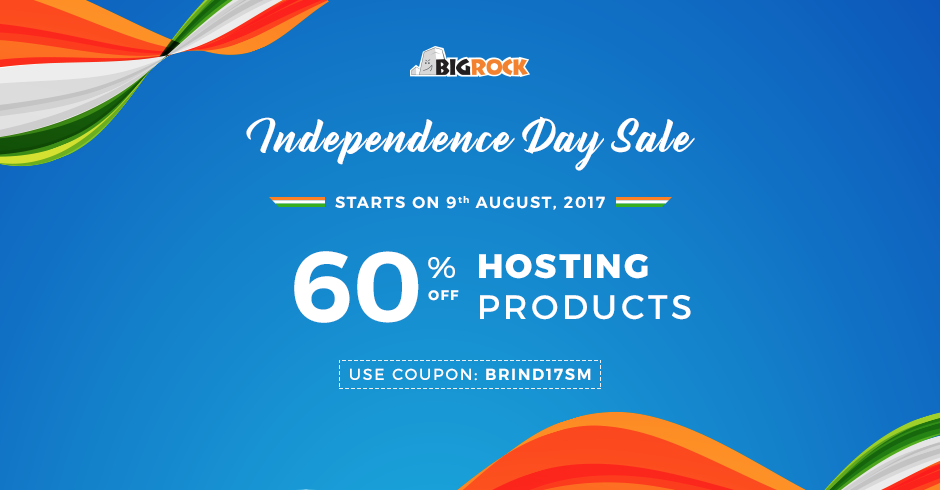 To celebrate the Day, starting from tomorrow – August 9th, 2017, BigRock will discount up to 60% on all hosting packages – one of the biggest discount rates of the year.
The promotion is now LIVE ON.
60% off valid on all tenures for Shared and Cloud Hosting.
55% off valid on first 6 months for Reseller hosting.
55% valid on first 3 months for KVM VPS and Dedicated Servers.
A single domain hosting plan (500 MB space, 2 GB transfer, 5 accounts) now starts at just Rs 23.6 ~ $0.37 per month. All you need to do is using the code below at checkout.
Press button below to get the code
Save 60% on Hosting Products
Offer valid from the 9th to the 11th of August.
PayPal and Visa/Master Card accepted.
The offer is for Indian customers only.
Hope you enjoy!