One of the most wanted deal on Black Friday is about Hawk Host. Similar to years past the provider have discounts for all services, including savings up to 70% on our most popular hosting plans.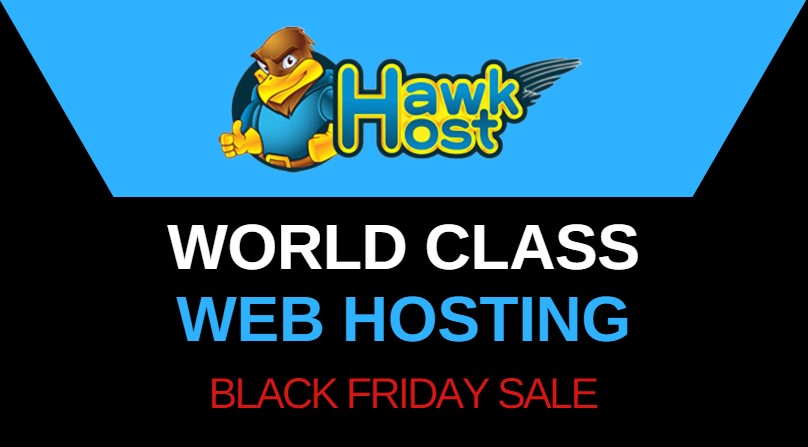 The Black Friday sales will go live as of 12:01 AM CST on Thursday November 28th, valid through 11:59 PM CST on Sunday December 1st, brings us the deals for:
70% One Time, Hosting just from $0.90/mo
55% Recurring, save money for life time
Update: I've just updated new coupons for Cyber Monday. You can get more if you want! Coupons are valid only for new orders placed before 11:59 PM CST on Tuesday December 3rd.
Normally, Hawk Host will start the sale earlier than the time above, so, you should comeback my post in order to catch the promo. I will list all the coupons below but they are not active now. While waiting, you can take a tour on Hawk Host, finding more about hosting plans.
Hawk Host Cyber Monday Coupons
*Discount excludes the 1GB cloud compute plan.
Hawk Host Black Friday Coupons
*Discount excludes the 1GB cloud compute plan.
Hawk Host – one of the best hosting providers all over the world with many good responses, currently has total 7 datacenters in Hong Kong, Dallas, Los Angeles, Washington DC, Amsterdam, Toronto and Singapore for you to choose the best location. This is such a good chance for you to try service here, I'm sure that you won't be disappointed!
Enjoy!