Two weeks ago, GoDaddy officially launched GoCentral Mobile-Optimized Website Builder, marked a big move with a new tool that allows users to create and publish their business websites not only on desktop or laptop but also on their iPhones, Android phones and other mobile devices within an hour.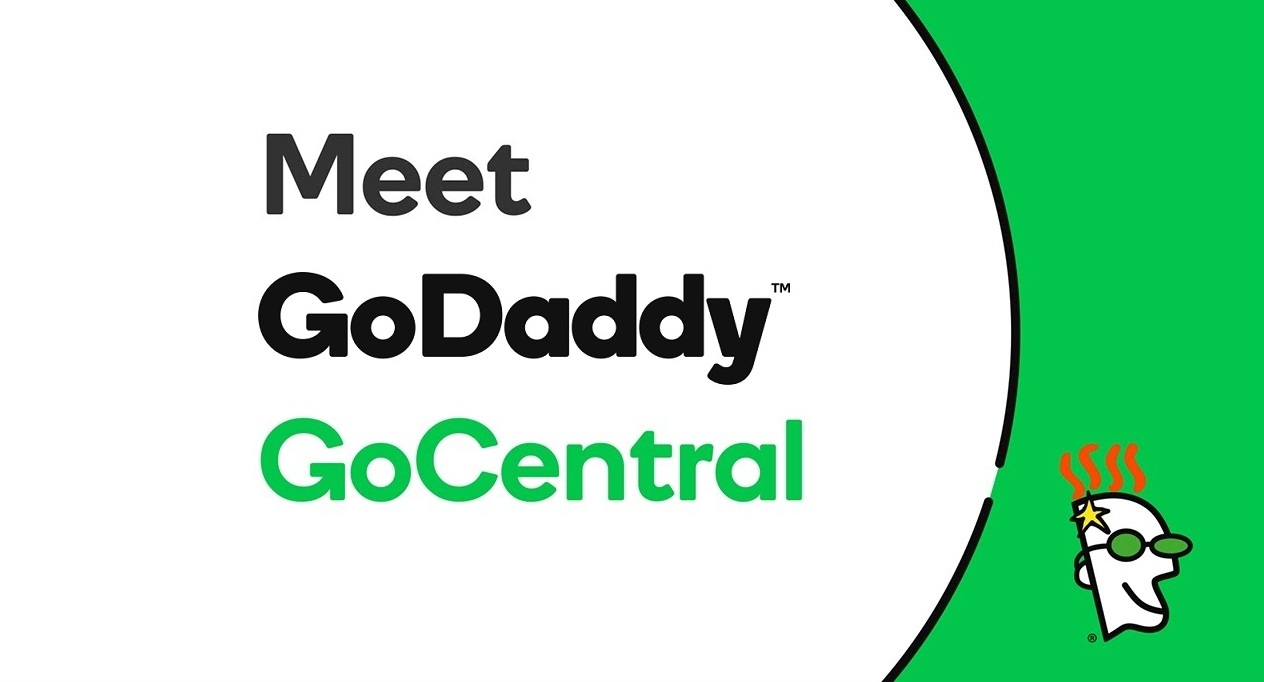 Start GoDaddy GoCentral for FREE Now
After the small business survey in 2015, GoDaddy had shown that 59% of very small businesses didn't have a website. Many of these companies did buy their own domain names but take no action on them. The report also indicated that: many of these very small businesses do have some form of Internet presence through social media platforms, but feeling to run a website is more complicated. The reasons are:

That's how customers feelings and GoDaddy had their identify. Lauren Antonoff, GoDaddy's Senior Vice President and General Manager, said: "Traditional DIY Website Builders got it wrong by forcing people to focus their time on tweaking page layout instead of generating results."
The company has attempted to find a solution in 2016 and now launches GoCentral which focuses less on design, target toward user needs, integrate marketing features.
Easy to Use
GoCentral users don't need technical skills, or a credit card in order to build their professional website. Simply start your design base on your site name and business field. All steps can just be made by your drop/drag actions. It's really easy for you to make your own custom design by adding your own content and changing font, colors or layouts.
Mobile-Friendly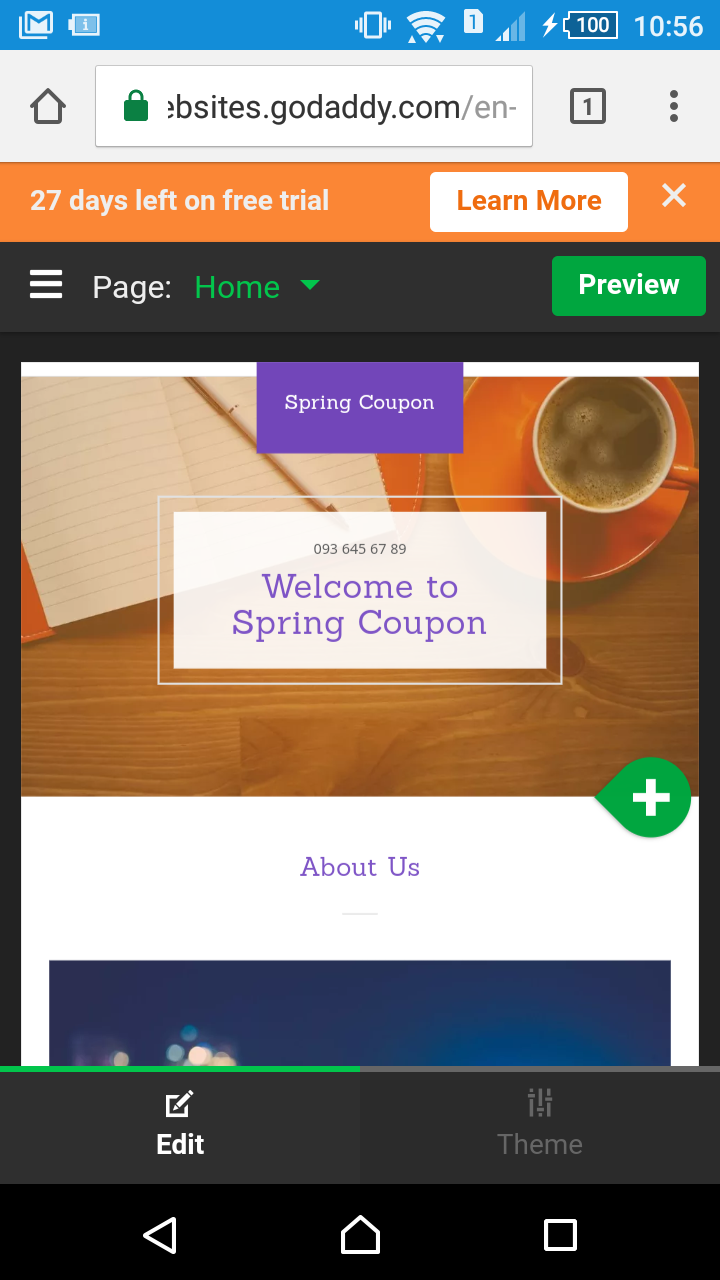 If you do not have any desktop/laptop or feel lazy to open it, just take your smart phone/tablet, then swipe to create your beautiful website will full needed functions in less than an hour.
Diverse Topics
GoCentral provides over 1,500 categories with flexible and suitable template that are available for many different kinds of business types.
Integrated Marketing Tools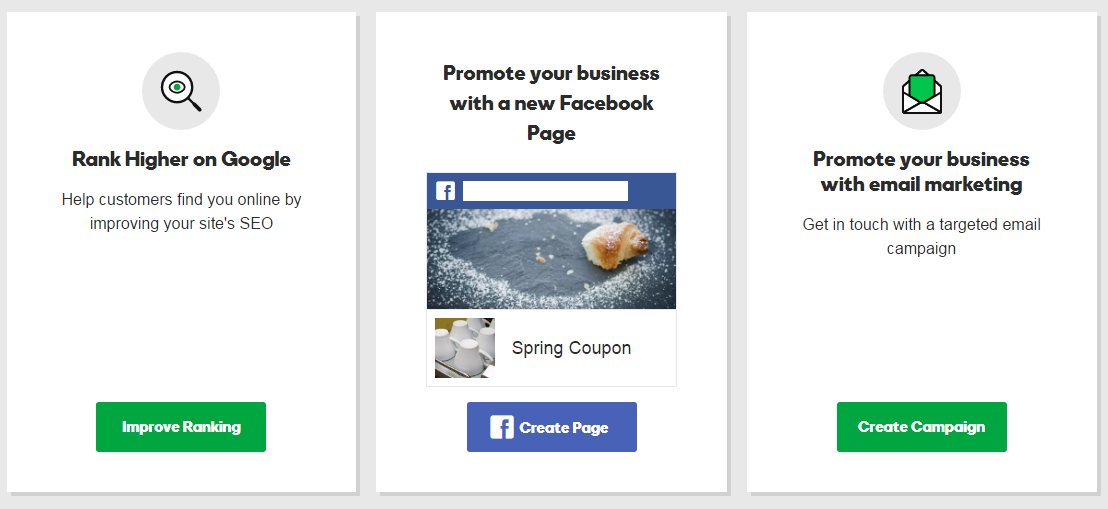 Social Media
Nowadays, Facebook is the most popular social networking site in the world, so the point is how to connect your website at the same time with Facebook. GoCentral Website Builder can solve this by creating and updating your Facebook page with text and photos from your site with just a couple clicks.
For other social networks, GoDaddy GoCentral also supports Twitter, Instagram, Pinterest, Google+, LinkedIn, Youtube.
Search Engine Optimization (SEO)
The Website Builder will automatically review and optimize your website for the search engines, resulting in increasing traffic to your website.
Email marketing
You can start your customers email list by adding a Subscribe Now section to your website. Then, use Built-in email marketing tool to send email campaigns that drive repeated traffic and help you build a following.
Online Store
Selling products online is one of the best ways to expand your business. GoCentral gives you an excellent online store with unlimited products, flexible payment methods (PayPal, Credit Card, Apple Pay…), shipping options and more…
One-month Free Trial
You will have chance to test all plans of GoDaddy GoCentral for Free in one month. After that, depend on your demand, you can choose which plan is the most suitable for your business, starting with $5.99/mo, even cheaper with up to 35% off coupon codes.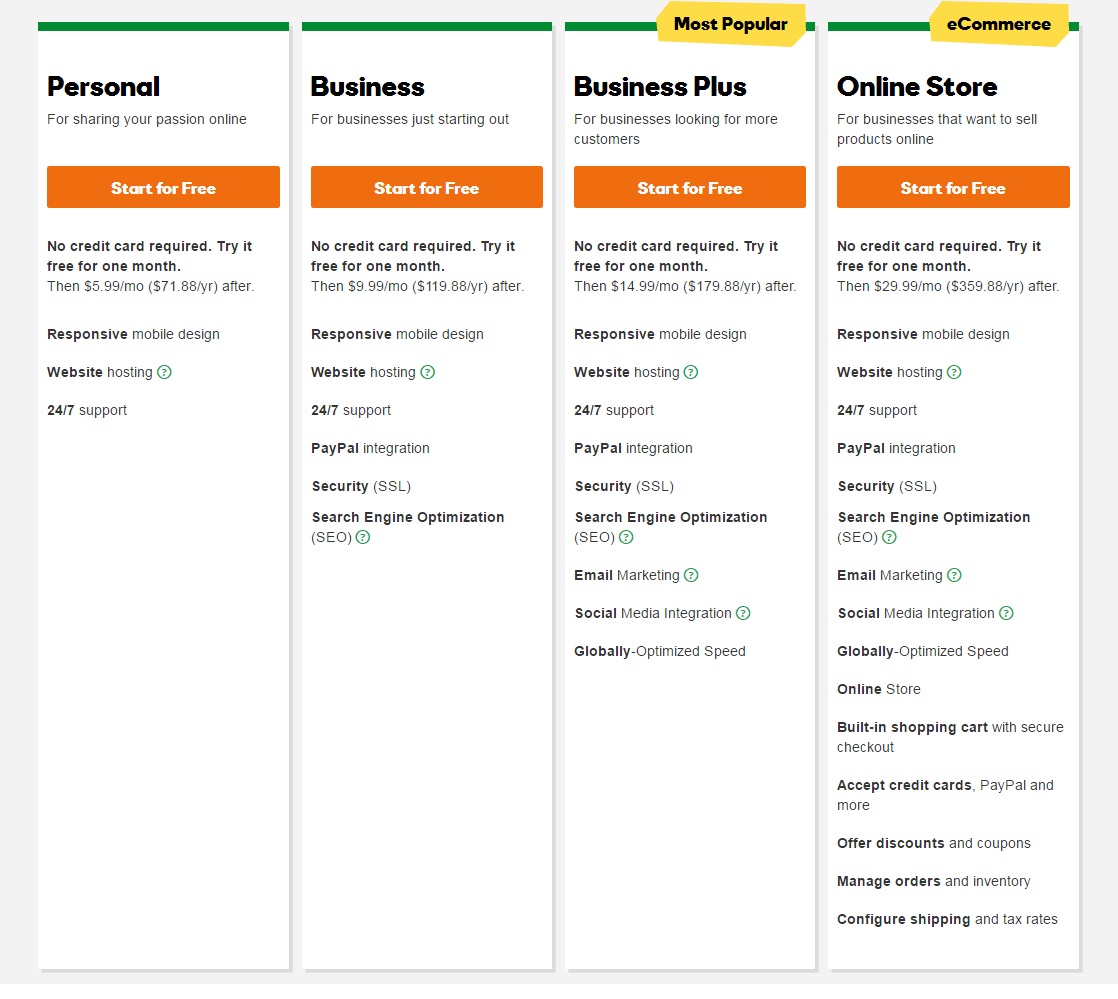 GoDaddy has given a big shot when debuting GoCentral first ad in a Super Bowl commercial during the first quarter of the game. And as a good result, the company announced that they had a big number of new customers on the Super Bowl Sunday – February 5th with 62% of all GoCentral websites registered on this day were created in less than an hour.
Why not press button below to try this new service?
Start GoDaddy GoCentral for FREE Now
As I've tried this new service, I highly recommend you guys should try GoCentral yourself. For free trial version, I found it's convenient, helpful for those don't have much technical skills. Your website can be designed and published really fast, eye-catching and professional even with some limited free templates, layouts and features.