Happy new week, let come and get your free domain at Porkbun.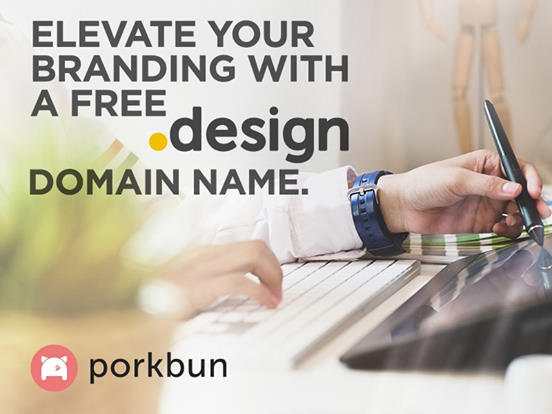 The extension is .DESIGN – which very good for one who is working as graphic/web designer. To get the free domain you need 2 conditions: apply the coupon code below and have a credit card.
Moreover, the free domain will come with free services:
WHOIS Privacy *
Site Builder Trial
Web Hosting Trial
Email Hosting Trial
Quick Connect
SSL Certificate
Email Forwarding
URL Forwarding
Press button below to get the code
Free domain coupon
Note: Porkbun will authorize your card for $1.00 but will immediately refund it. You may notice a pending charge on your card but it will disappear within a day or two.
The promo price is applied for the 1st year and limit 1 free domain per user. From the second domain, you will have to pay $5.98 each name. And remember to turn off auto renew function as the renewal rate is really high!
If you need .COM or .NET domain at cheap prices, Porkbun also gets the offer, please click here for more detail.
Have a good day!