Good news is today we had more new domain extensions with the less than $1 price. They are .HOST, .ONLINE, .PRESS, .SITE, .SPACE, .TECH and .WEBSITE.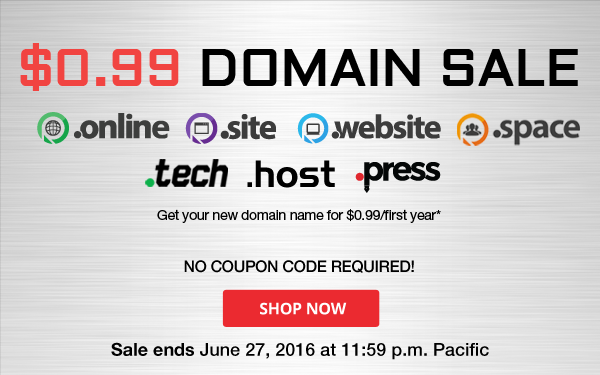 This sale runs with the purpose of Radix's 2nd birthday celebration. About Radix, a large domain registry owns many gTLDs, includes: .web, .shop, .bank, .law, .music, .news, .blog, .movie, .baby,.store, .doctor, .hotel, .play, .home, .site, .website, .click, .online, .one, .ping, .space, .world, .press, .chat, .city, .deals, .insurance, .loans, .app, .host and .hosting.
Joining to say happy birthday to Radix, we got many other domain providers to consider. I can name:
For now, at Domain.com, Dotster, MyDomain, we have up to 25% off coupon code, so the price can be reduced more, starting at only $0.74/year.
Click button below to get the coupon code
–
Domains just $0.74/year at Domain.com
–
Domains just $0.74/year at Dotster
–
Domains just $0.74/year at MyDomain
–
Domains just $0.74/year at Netfirms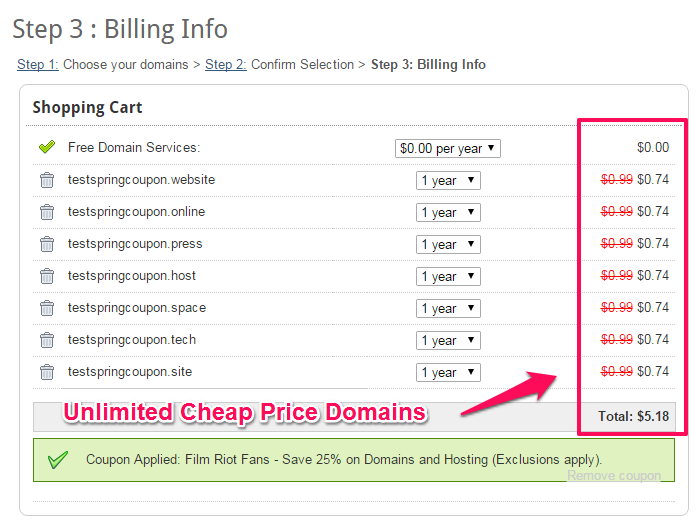 Price valid for first year of new registration. All renewals on products and services after the initial discounted period will be charged at the then current standard list price for the selected period. Offer not valid with premium registrations, renewals, transfers, or special pricing. 
>> You may want to take a look at the Namecheap Crazy Sale with domains from only $0.88/year.
Good luck and have a nice day!
Update: Sale price was ended at Domain.com, Rebel, MyDomain, Netfirms, Dotster, Gandi.