Good news for the new year is that DigitalOcean, one of the best cloud hosting providers, has just launched some new price offerings.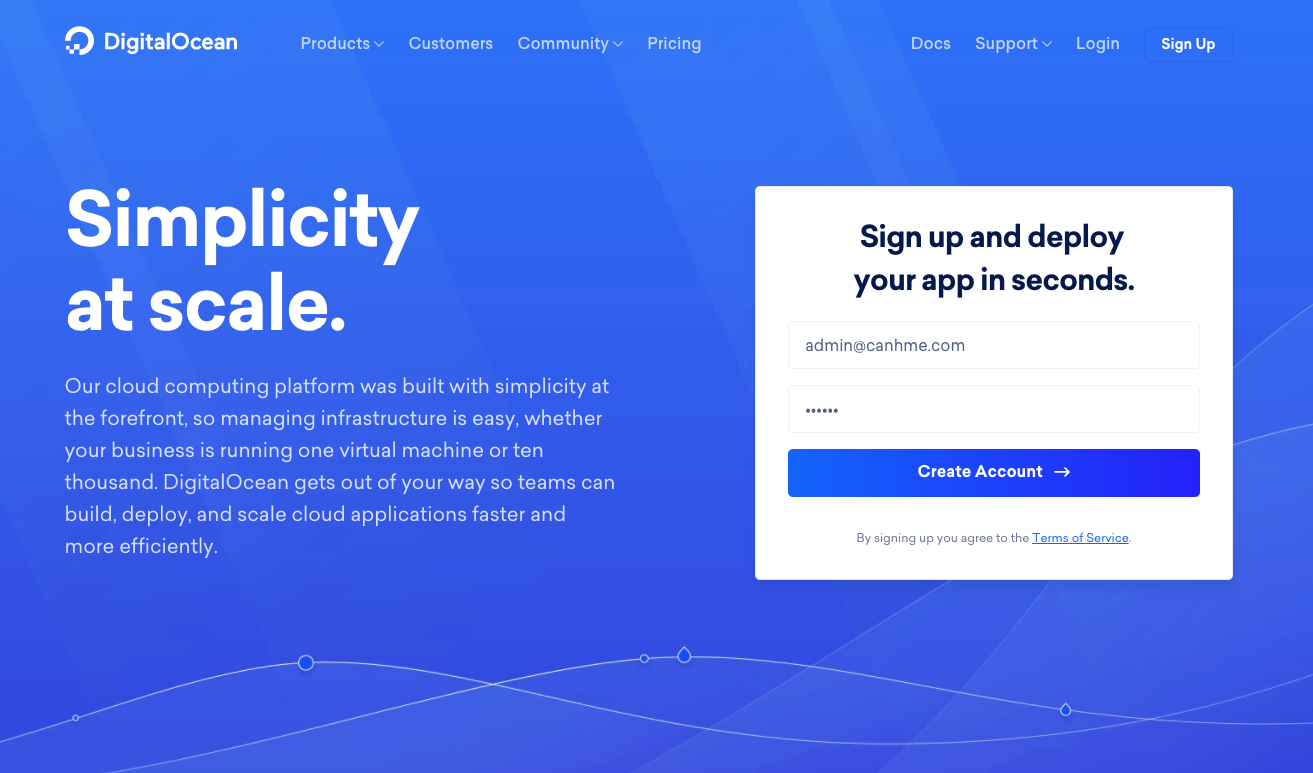 The prices seem to be same like previous time but customers can get more storage, double RAM, starting from only $5.00/month.
DigitalOcean has updates to share across all three classes of Droplet plans: Standard, High CPU, and High Memory Droplets. These updates are available immediately through the Cloud Control Panel and API in the majority of our datacenters. Here are the full details of the updated plans:
Standard Droplets
Standard Droplet plans have always offered a healthy balance of CPU, memory, and SSD storage to get blogs, web applications, and databases off the ground. After this change, we now have 14 plans to choose: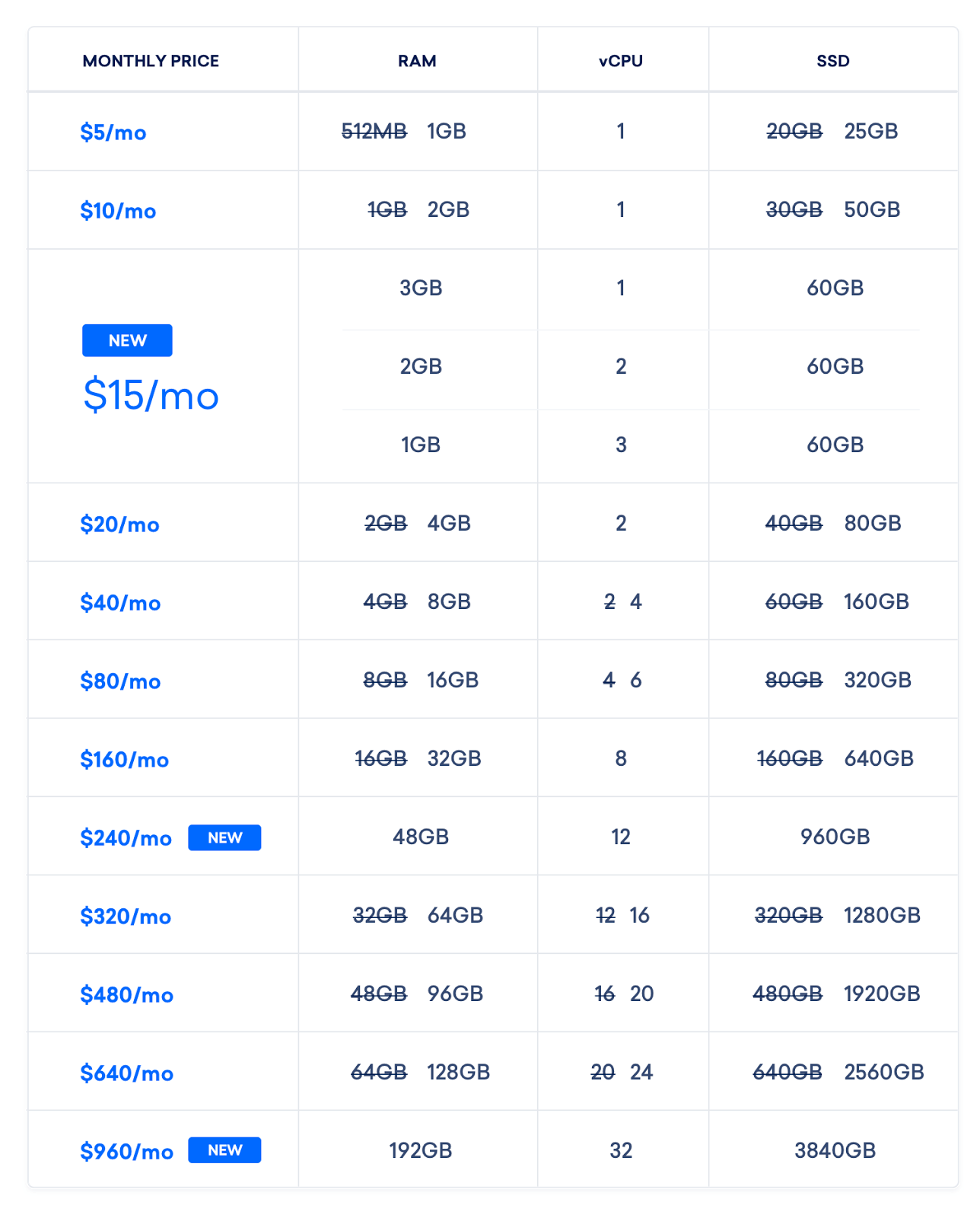 On the pricing table, you can see that you will have 3 options for the $15 plan: 3GB of RAM with 1 core, 2GB of RAM with 2 cores, or 1GB of RAM with 3 cores. It's up to your demand.
Optimized Droplets
High CPU Plans were released just six months ago and they are now known as "Optimized Droplets" after the upgrades. These Droplets are still powered by dedicated hyper-threads from best-in-class Broadwell and Skylake CPUs, but now come with additional memory and local SSD disk for the same price.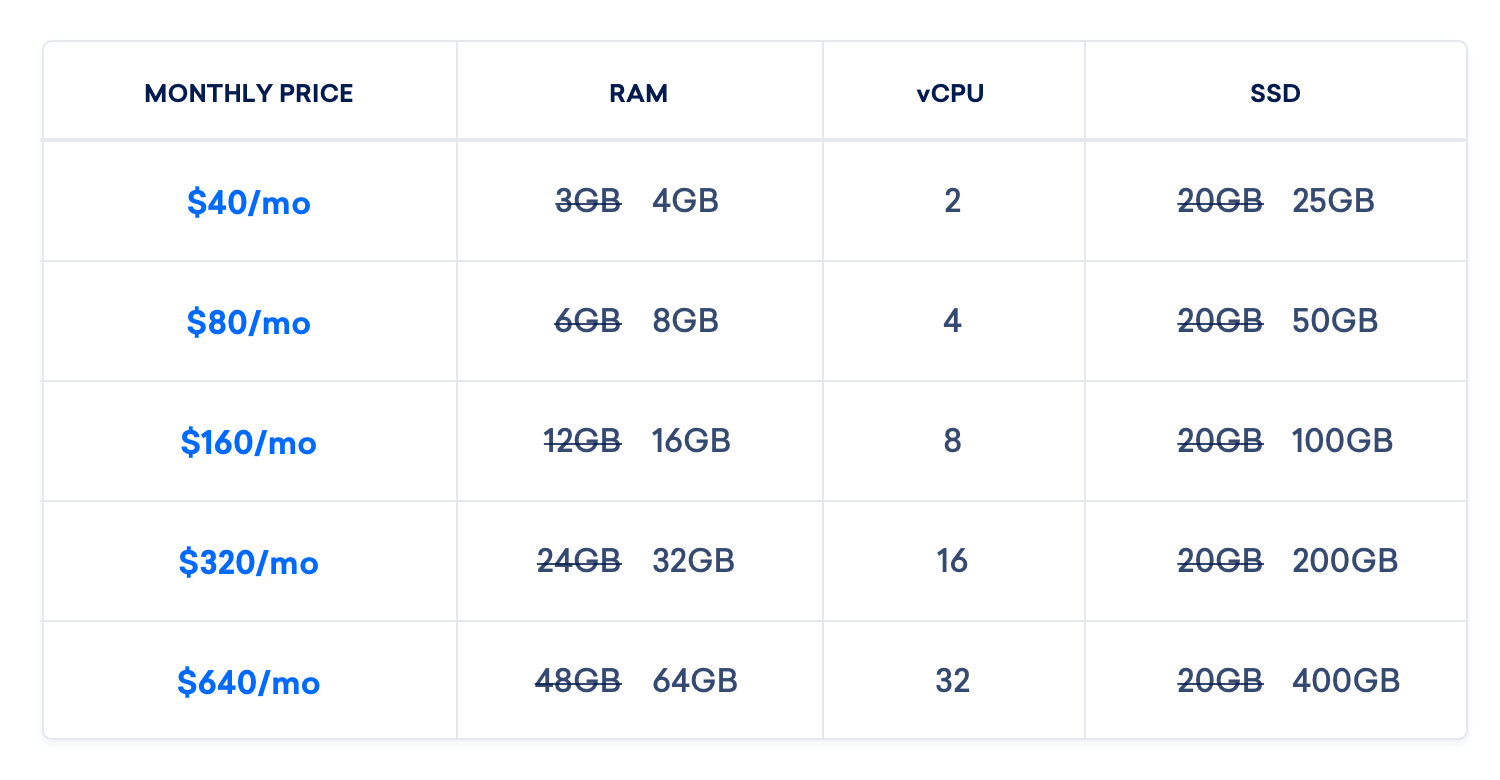 ***The API will support High Memory Droplets created until July 1, 2018, but the provider recommends transitioning over to the new Standard Droplet Plans before then.
Coming Soon: Per-Second Billing
DigitalOcean Billing system is being improved day by day. Soon, Droplets will be billed by the second instead of by the hour. This means that you'll only be charged for exactly the amount of time you use your instance to the second.
From my point of view, all the changes are remarkable and such a right direction. All of DigitalOcean competitors like Vultr, Linode or Ramnode have changed their plans to get the best benefits for customers a year ago. Now, DigitalOcean can confidently compete with them.
Will you choose a plan here? Or come back to DigitalOcean after reading this news? Tell me!
>> Click here to visit DigitalOcean.
Hope you all succeed!