This is one of the worst time ever for all people on the world, just because of the corona virus. To make it better, many domain and hosting providers offer you such good promotion, helps to reduce costs and support to create form home. And yes, one of the best cloud server providers in the market – DigitalOcean also have you one.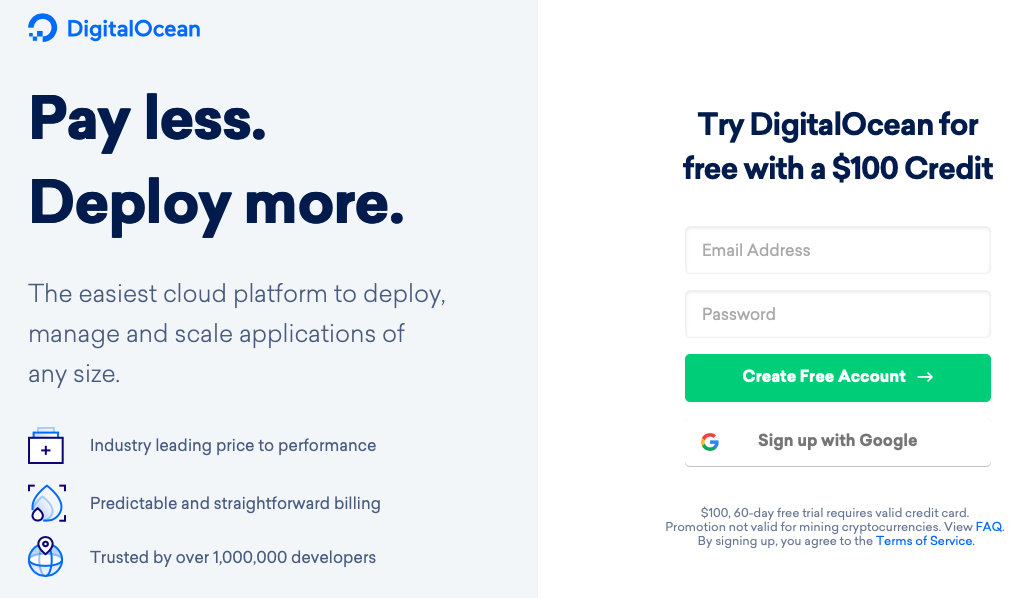 You can have $100 FREE Credit with these simple conditions:
Be a new customer of DigitalOcean
Have a Credit Card or PayPal account to verify
After signing up, add your Credit info or $5 via PayPal to recieve your $100 and try all services here. The amount will be available in 60 days.
Click here to go to DigitalOcean and take your credit.
Unfortunately, there is still nothing for existing customer. Hope you find yourself happy with DO services.
Stay safe and successful my friends!