What a new sunny day in my place! Today I will give you a special coupon from ConnectReseller, Exclusive offer for Spring Coupon users – domain at just $0.99.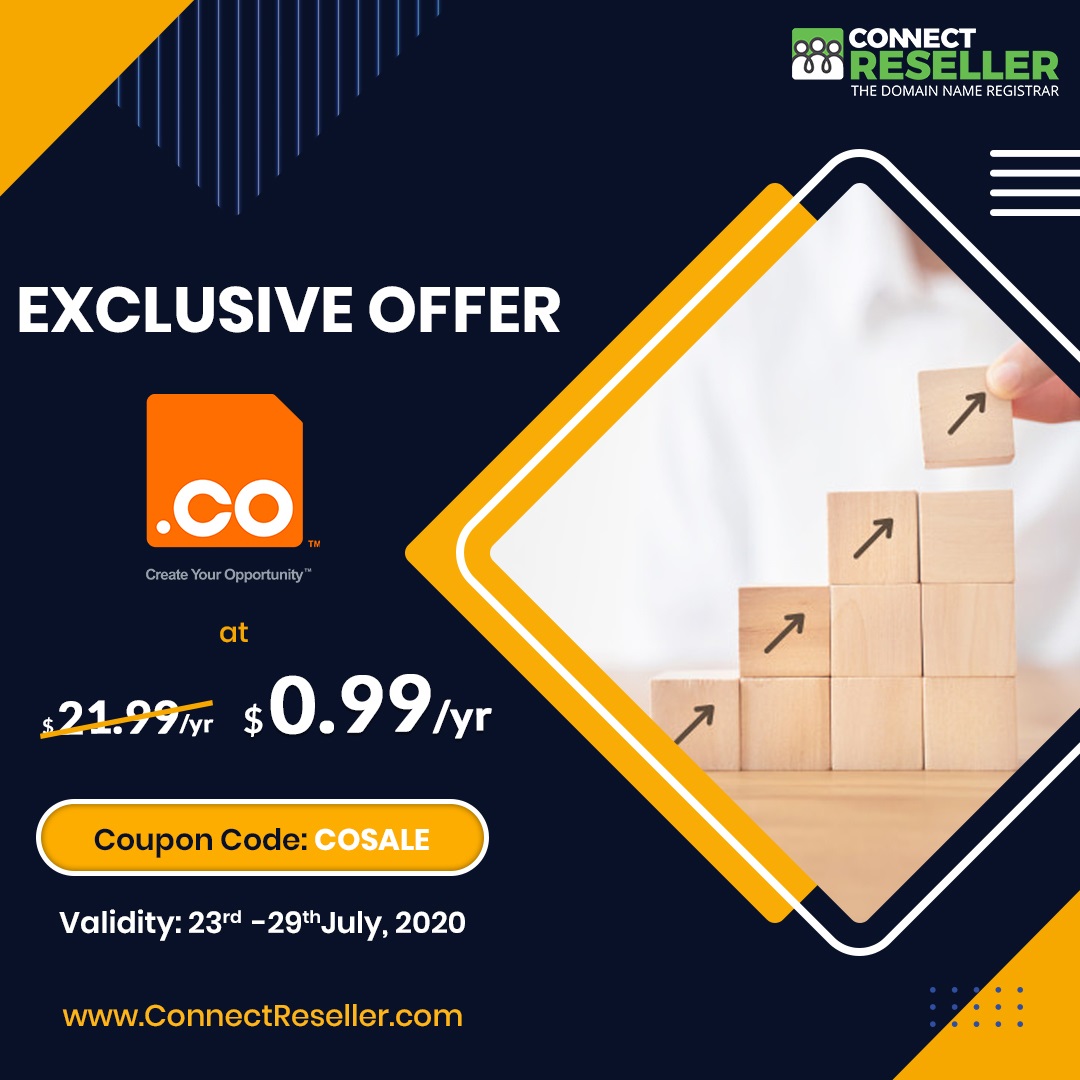 At the moment, a .CO domain is $1.79 ConnectReseller but if you add the special code below, the price wil down to $0.99/year only. Help to save more.
The rate $0.99 is applied for all new registrations of .CO domains here. Plus, you can register as many domains as you want, there will be no limits in the promotion time.
Click the button below to get special code
.CO Domain for only $0.99
***Promo rate is applied for 1st year only, renew will be at regular rate. 
To get cheap domains, you need to follow these steps:
Add Funds to your account, using your Credit/Debit Card
Go to Domains, press   at the right bottom corner and begin searching for your favorite domains
Add discount code above to get promo price  – $0.99/year.
The 99 cents coupon will be valid from now until July 29th, so, let think fast and register your domains.
>> Click here to go to ConnectReseller.
.CO is the best choice besides .COM and .NET, but if you really need .COM domain for the main site, please click here, there still have some good offers for you.
Have a nice day!