This time, everybody stays at home and somehow it's boring. But you will found happy with a lot of domain sales at Spring Coupon. Today, I introduce to you Internet.bs – this provider is offering .COM and .NET just from $3.99/year.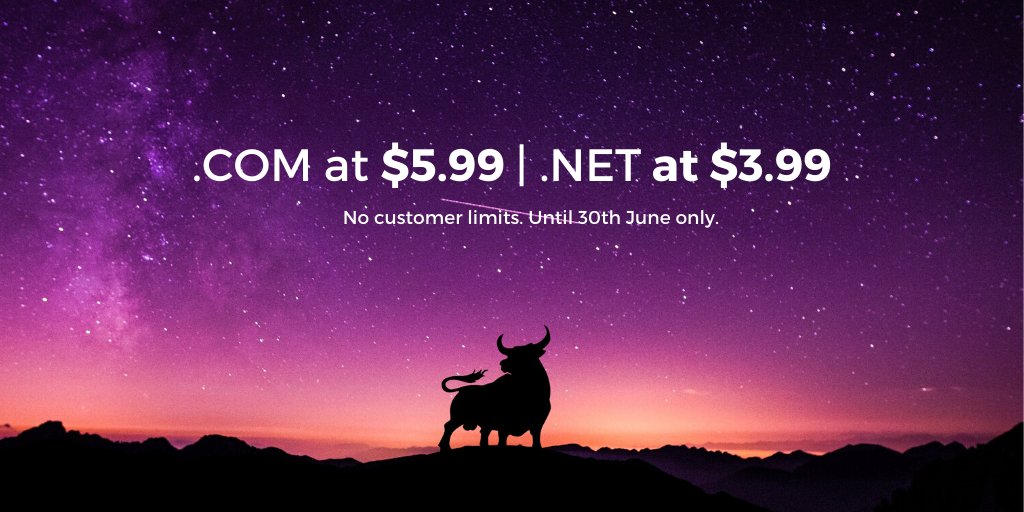 For the end of June, all customers can get cheap .COM and .NET domain here. The prices are: .COM for only $5.99/year, .NET at $3.99/year. There are no limit on the number of domain you can register. Plus, you will get:
FREE WHOIS Privacy for the lifetime of your domain
FREE URL Forwarding
FREE Email Forwarding
FREE DNS Management
FREE External Domain and Renewal price tracker
>> Click here to go to Internet.bs
Promo prices are for the 1st year only, renew will be at regular rate ($9.38 for .COM and $13.19 for .NET).
Hope you all safe & sound!
Update: Sale has ended!