What's a surprise that besides the Sweet Deals on India site, BigRock also has the deal on the global one.

Running on April 20 & 21, BigRock.com is discounting 30% on hosting and giving up to 70% off on domain names.
From my point of view, this deal is great for both .COM and .NET domains because you can grab 2 names at just $2.99/year each, using the code below. Especially, this code can also help if you wanna transfer your .COM/.NET to BigRock – price is now at only $4.99 (instead of $11.99) for .COM and $5.29 for .NET.
So, if matching the 2 Sweet Sweet Deals, you can get up to 4 domains (includes all registrations and transfers). It might sound not much but it'll save your money.
Press button below to get the code
.COM/.NET domain for only $2.99, transfer available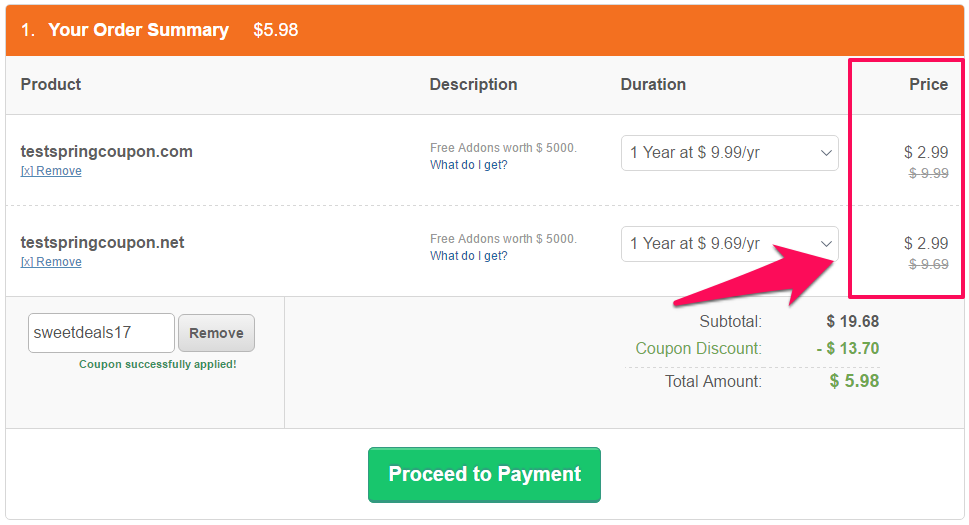 PayPal and Visa/Master Card accepted.
Offer end April 21, 2017.
Note: Remember to
add the 2 names at the same time
because
Bigrock.com
limit
Only 1 coupon can be used per customer
. Promo price is for the first year, renew will be at $12.39 for .COM and $11.99 for .NET domain.
Enjoy!
Update: The sale has ended.