The first time showed up on Spring Coupon but Nominalia is offering a super hot deal – .COM domain at just €0.90 €2.90.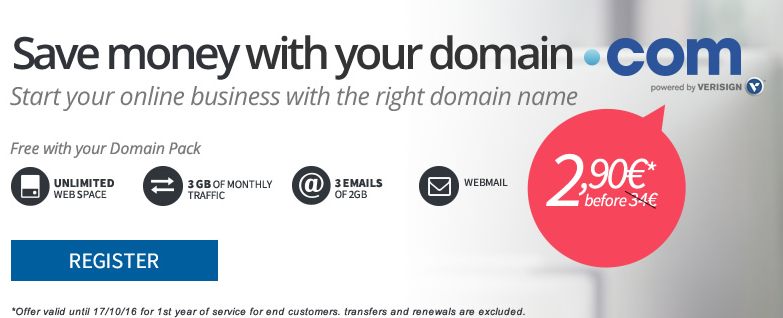 From today till September 22nd October 17th, .COM domain name at Nominalia costs just €0.90 ~ $1.00 €2.90 ~ $3.23/year only. This offer is valid for new customers only so you have to sign up a new account to see the special price.
The promo price is applied for the first year. Renew will be at €34 (~$38), so remember to uncheck Activate automatical renewal free of charge! to turn off auto-renew function at the cart summary step.
Click button below to go & get your domains
Grab .COM domains just €2.90 ($3.23) per year each
***No need to add any coupon code.
Update: The .COM domain price was increased. It shows €2.90 ($3.23)/year for me now, still a good price, I guess.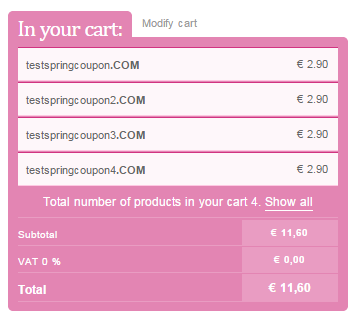 Credit Card and PayPal are both accepted.
Sale ends on October 17th, 2016.
>> Click here for more cheap domain coupons.
Nominalia's interface is really similar to Register.it but its promotion is much better. And I hope all of us (out of Europe IPs) can register cheap .COM here with no limits.
Let's try. Good luck!