Dynadot is expanding the promotion for .COM domain extension this April – just $6.99 per year.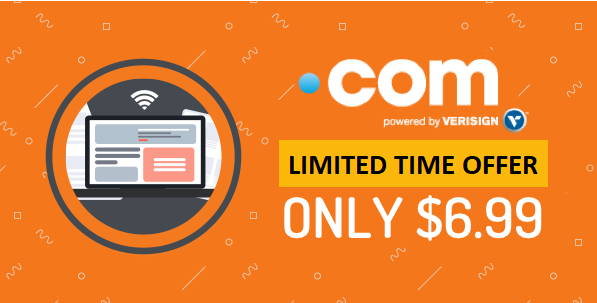 All month long, whenever you want, just visit Dynadot and grab .COM domains at Dynadot for only $6.99/year – over 20% off as regular price. There is no limit on the number of the domain you can buy.
Not only giving the cheaper price for .COM, Dynadot now also give you free whois privacy service to protect your personal information. That will save you an additional amount of $3.00 compared to the previous time.
Press button below to go to registration page
.COM domain for only $6.99/year
***PayPal and Credit Card accepted. Promo price is for the 1st year of domain registration, renew will be at $8.99/year. Expires 4/30/2018 23:59 UTC.
Besides expanding the promotion for .COM, this month, Dynadot is also offering just $2.99 for a .SHOP domain.
Hope you succeed!