NameHero is launching a special coupon code for Cyber Monday, save you 8$ when registering and transferring .COM domain name.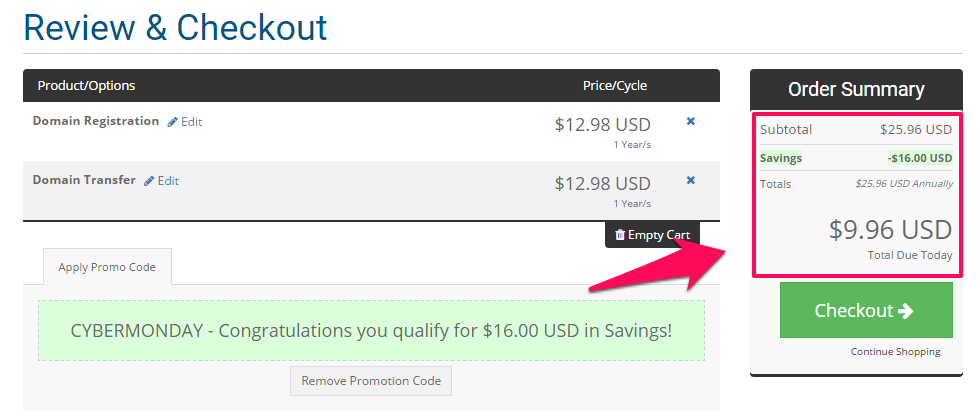 At the Shopping Cart, remember to add the code below to get the discount price. .COM domain costs at just $4.98/year. I tried to add more than one domain (exactly three) and the promo price was still there.
Update: The code is not available for transferring. If you did make payment for any transfer bill, NameHero will email to notify you and then refund the money.
Especially, $4.98 .COM domain is applied for domain transfer also. That will be very helpful if your current domains are going to expire.
Press button below to get the code
Register .COM domain for just $4.98
Paypal and Credit Card available.
Promo price is valid for the first year registration, renew will be @ $12.98/year.
Sale will last for the next 48 hours & limited to the next 500 domain registrations.
Hurry up, take advantage of this HUGE sale before it ends!
HostGator is offering $0.99 for .COM/.NET domains, but the verification policy here is quite complicated. If you don't mind and just need new registration deal, let visit this post for more detail.
>> For more good domain promotions from Spring Coupon, click here.
Update: Sale ended.