Guys, if GoDaddy's 99 cents codes are not working for you anymore, I bet you will appreciate this offer from PowerHoster.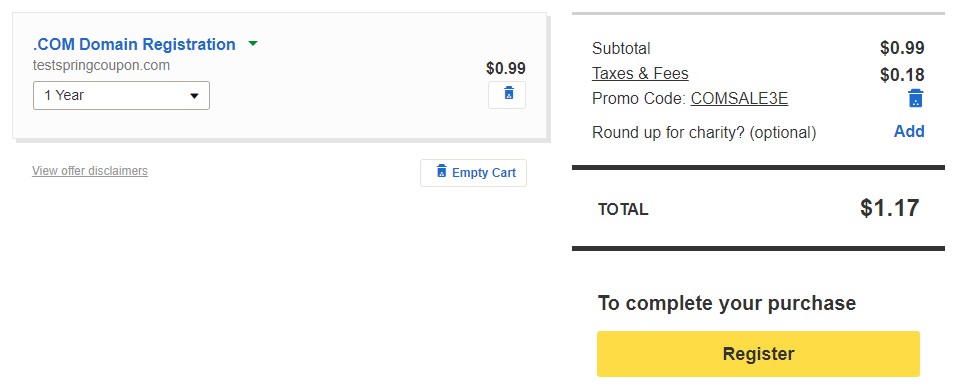 Same as LuckyRegister, PowerHoster is a reseller of GoDaddy with the same manager and register interface.
At this reseller, you can also buy one another 0.99$ .COM domain name by using the code below. Plus with $0.18 ICANN fee, the total due amount is $1.17. This rate is also applied for a .COM domain transfer.
Press button below to get the code
Grab your 99 cents .COM domain now
The promo price is applied for the 1st year only, renew will be at $10.99. Limit 1 cheap domain per customer. Only Credit Card accepted.
Go along with LuckyRegister 99 cents code, you can get 2 cheap .COM domains.
Note
:
If you've purchase a 99 cents domain at LuckyRegister before, you must use a different email address and maybe different payment card to get the offer.
After signing up, if the price increases, please try to add the code again.
Remember to check the final price carefully before you make payment.
Hơp you all succeed!
Update: The code has expired.