Celebrating the 7th birthday of .CO domain, many domain providers are giving special promotions for this kind of extensions – discount up to over 95%.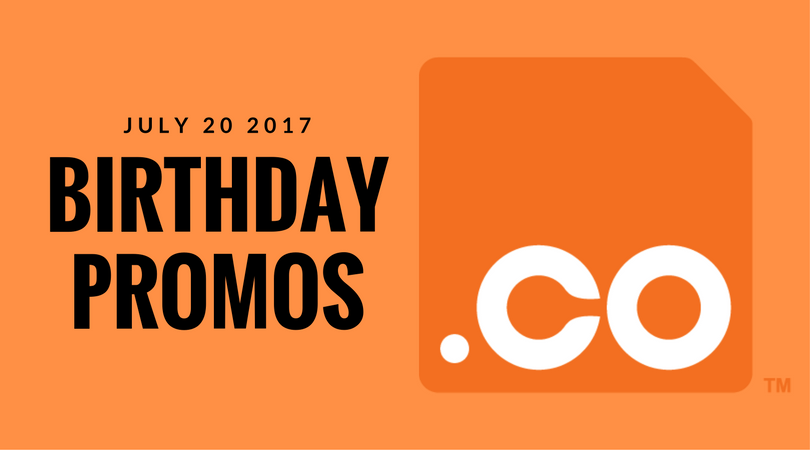 .CO is the Internet country code top-level domain (ccTLD) assigned to Colombia. Besides, .CO can also represent for "COmpany", "COrporation", "COmmerce", and "COmmunity". The extension became generally available on July 20th, 2010, since then, .CO has been one of the most popular domain extensions on the Internet.
In the next 7 days, feel free to grab unlimited .CO domains, the price will start at just $0.98 per year each domain.
***Promo price is for the 1st year of domain registrations.
Happy birthday .CO!
Update: Almost offers have just ended. We now only have GoDaddy, BigRock and eWallHost 's offers.