For a limited time, Rebel is offering $2.99 only for a .CO domain name.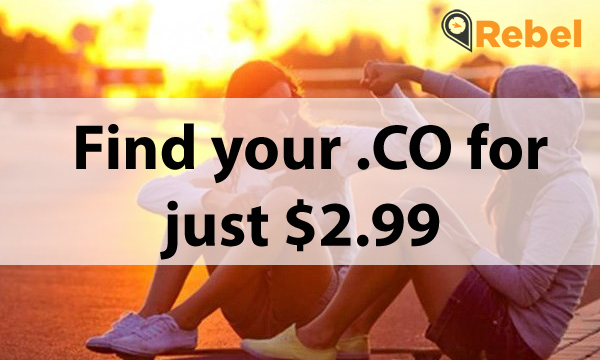 The regular price is about $29.99, at this special rate, from now until September 30th, 2016, you can save up to 90% off. Is that great?!
.CO is getting more and more popular among tech startups. Many famous brands are used .CO domain for their social and mobile media, such as Twitter (t.co), Google Inc. (g.co), Amazon.com (a.co), American Express (amex.co) and Starbucks (sbux.co).
Press button below to go and grab your domain
Grab your .CO domain at just $2.99/year
Promo price is applied for the first year. 
Limit 5 domains per customer.
PayPal and Credit Card accepted.
Have a nice day!
Update: Sale ended. .CO domain now costs at $9.99/year.