For a cheap .COM domain, I'm going to introduce you guys another domain registrar – Uniregistry.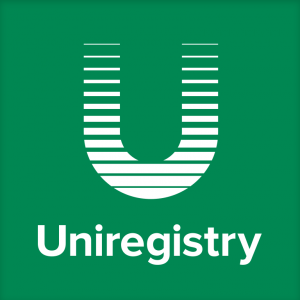 A single .COM domain registration or transfer here now costs only $8.88. But, after payment, you'll get 50% of the dollar value of your transactions ($4.44) in TopCoin for free – valid on the next time register/transfer/renewal domain at Uniregistry.
Uniregistry customers can use TopCoin for up to 35% of your purchase of each domain registration, renewal or transfer. This is inclusive of all other discounts.
There's no any limit put on the number of domain purchase. Special price on .COM domain will end at 23:59 EST, May 31st, 2016.
Click button below to get your .COM domains
Register & Transfer .COM Domain Just $4.44, Free Whois Privacy
Renewal price is at $10.88.
Paypal and Credit card accepted.
Steps to join Uniregistry's TopCoin promotion
1. Access to Uniregistry's homepage and Sign up a new account.
2. Verify your email address.
3. Click the Account button at the upper right corner and Enable TopCoin.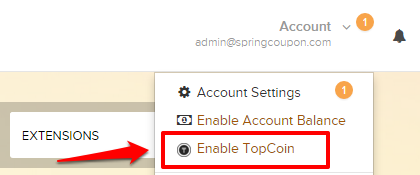 4. Buy or transfer a domain to Uniregistry, you'll receive $4.44 TopCoin.

The next order, remember to add the promotion on Redeem TopCoin box to get the discount.
About the company,
Uniregistry
is a new top-level domain name registry, officially founded in 2012, located in the Cayman Islands. For several years of operation, with high-quality support, easy-to-use panel, and cheap price, the company's products/services are widely known and trusted by many customers.
Besides the cheap price on domain registration and renewal, Uniregistry also frees you lifetime WHOIS Privacy service with the domain. This's such a strong opponent of Namesilo!
Have a nice working week!
>> Uniregistry is offering .XYZ domain at $0.18/year.