This year, Namecheap announces a little info for the offer, very attractive: save up to 99% on domains, web hosting, web security products, and much more!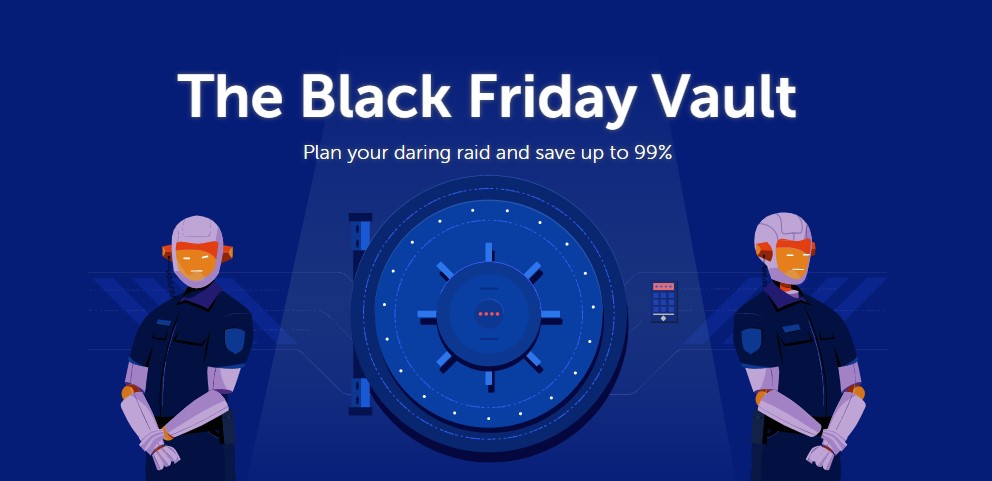 Moreover, Namecheap also says that, the deals will be enough for everyone. All of the customers can get their deals, there will:
No hourly time limits on deals
No strict stock limits on offers
Double the deal days – 4 instead of 2
Namecheap Black Friday has started now
Up to 97% off Domains Registration & Transfers
 
Domains
Discount prices
Coupon
Registrations






.COM
$6.98
BFCM19COM
.NET
$8.98
BFCM19NET
.ORG
$8.98
BFCM19ORG
.IO
$23.98
BFCM19IO
.CO
$2.98
BFCM19CO
.DEV
$9.98
BFCM19DEV
.US
$2.98
BFCM19US
.ME
$2.98
BFCM19ME
.INFO
$1.98
BFCM19INFO
.ONLINE
$0.98
BFCM19ONLINE
Transfer





.IO
$23.98
MOVEIOBFCM
.INFO
$9.98
MOVEINFOBFCM
.US
$6.38
MOVEUSBFCM
.CA
$8.98
MOVECABFCM
.ME
$11.98
MOVEMEBFCM
* All eligible domains are renewed during the transfer, which means 1 year added to the current expiration date. In most cases, you will also not lose any time from your existing provider. Free Whoisguard for life.
Up to 99% off Hosting & Email, Up to 90% off Web Security
Beside domains, hosting at Namecheap and other services are also on big sale, just from $0.01/month.
To see more, click here to visit Namecheap.
Note
:
Offers valid from 12:00 AM EST on November 29 through 11:59 PM EST on December 2, 2019.
Also, all coupons will expire on December 2, 2019 at 11:59 PM ET, and are limited to one redemption per business/household. In the case of domains, you can process up to 20 domains in your one redemption.
Have a nice day!