Domain.com, Netfirms, Dotster and MyDomain release a new coupon code not for domain names but for domain privacy service.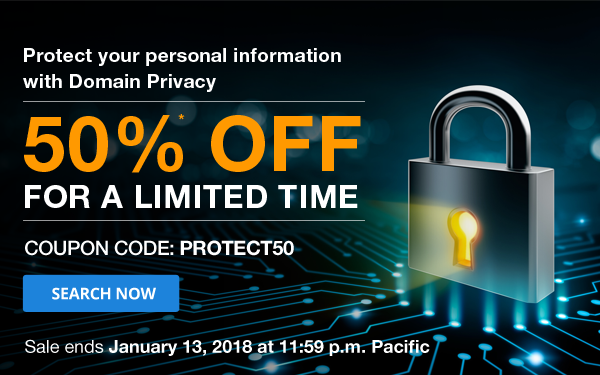 Normally, if you wanna hide your individual information when using domains at one of these 4 providers, you must pay an addition $8.99/year each domain. But with coupon code PROTECT50, you can register this protection service at a half price – just $4.50/year.
There will be no any limit. Grab as many as you need and up to 5 years, you still get the promotional prices.
Let go and get your promotion
***The code will expire on January 13, 2018 at 11:59 p.m. Pacific. Paypal and Visa/Credit card accepted.
Have a nice day guys!
Update: The coupon code has expired.